AFL
MORNINGTON'S 144 win over Tyabb on 6 August had football historians running for their record books, and not because of the size of the win. Despite being only ten minutes or so apart, it was the first time in 107 years the two teams had met.
By Doug Dyall
SEASON 2022 brought together for the first time since Round 8 1915, Tyabb versus Mornington in senior football. It is the longest gap in local football history and probably country football where two teams in the one area having had a 107 year-gap playing against each other in Senior Football.
This unique record came about after Mornington were relegated in 2019 after having the extraordinary record of playing in the senior competition for over 110 years. The two clubs did meet in B grade competitions since 1915 but never in senior football.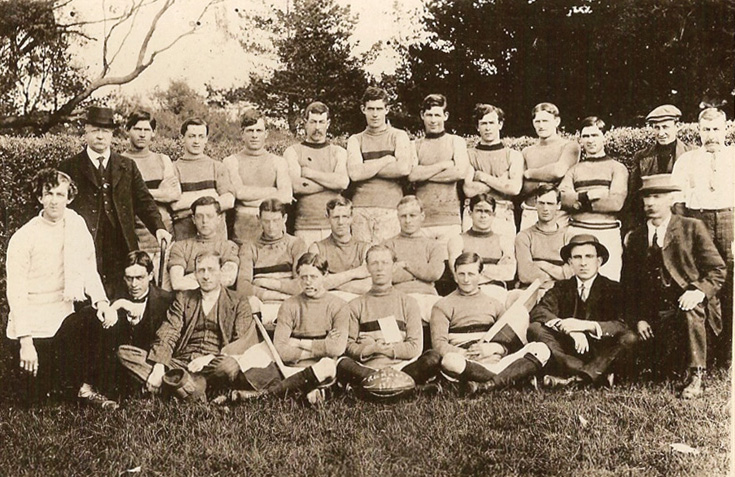 Let's look back to 1915 and the last time these two teams played against one another. The match was at the Alexandra Park on 3 July 1915 after Mornington had won the round 1 clash 6.7 to 2.6 at Tyabb Reserve. Mornington was coached by Tom Gibney a former Geelong VFL player while the Tyabb team was led by veteran George Slocombe. The umpire was from the Metropolitan Junior Association was Currie.
The 18 for Mornington on that day were Lou Connell – Tom Gibney – William Sanderson – W. Hailes – Sam Sherlock – Peter Olsen – Albert White – George Wilson – Sam Garlick – Lou Harrison – John Connell – Jim Wilson – Arthur Thompson – Jack Mac Arthur – Jack Hutchins – Tom Harrison – Walter Golds and Lincoln Butler.
The Tyabb team were George Slocombe – David Longmuir – Fred Mills – Albert Mills – Colin Mc Kirdy – William Denham – William Longmuir – Jack Baker – Walter Hobson – Les Slocombe – John Millington – Laurie Denham – Bert Alden – Harold Mills – Frank Unthank – Ron Mc Laurin – Arnold Noble and Horace Russell.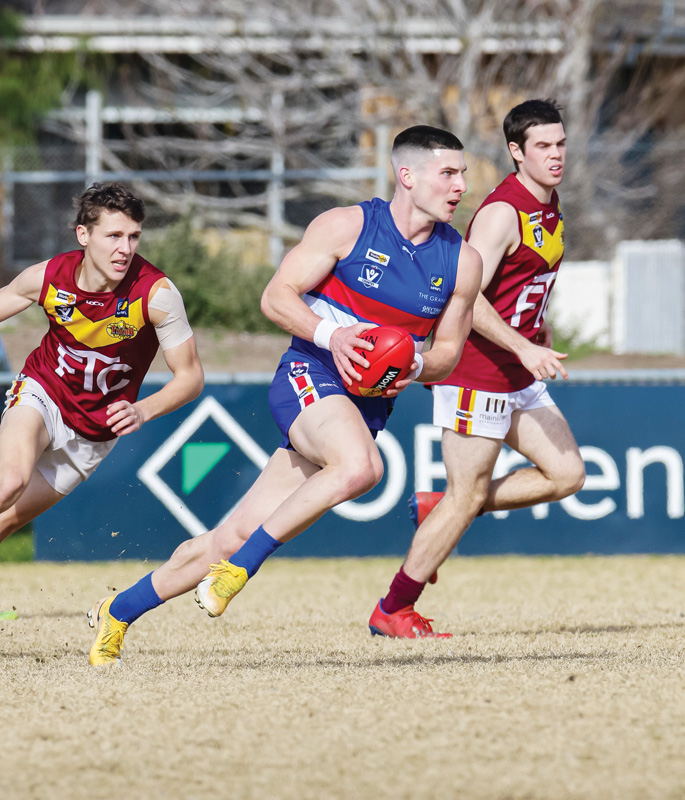 Mornington got away to a good start and put up a handy lead with their two big forwards playing an important role and put a win beyond Tyabb's reach before half time. Tyabb did not give up trying and matched the home team after the break. Mornington 16.12 defeated Tyabb 6.8. Goals for Mornington were Lou Connell 6 – Tom Gibney 3 – William Sanderson 2 – W. Hailes 2 – Sam Sherlock 2 and Peter Olsen and Albert White got 1 goal. For Tyabb David Longmuir scored 2 goals whilst Fred Mills, Albert Mills, Colin Mc Kirdy and William Denham got one each. Best players for Mornington were Lou Connell – Albert White – Sam Sherlock – Tom Gibney and W. Hailes, while for Tyabb David Longmuir and Colin Mc Kirdy did a great lot of the hard work as well as the reliable George Slocombe and William Longmuir
The news of the war in Europe and Australia's involvement at Gallipoli were just filtering through to the public and many locals were joining up at the time this game was being played and by the end of round 11 on 31 July the season was curtailed, and finals took place with Mornington taking out the Premiership defeating Langwarrin Guards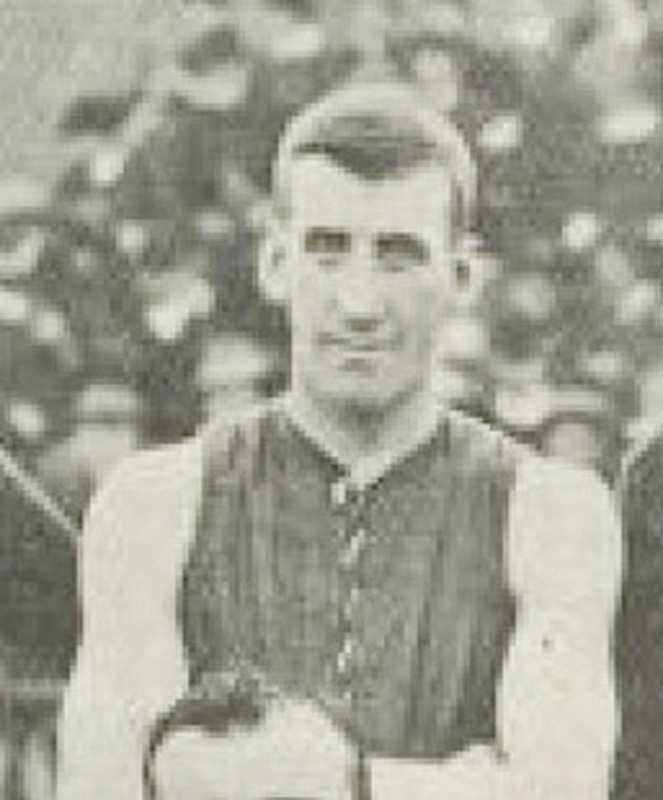 TOM GIBINEY was recruited to Mornington after several seasons coaching with East Geelong he had been at Geelong FC in 1906 where he played 7 games. om was quite tall and a very accurate kick at goal. It was the first coaching position on the Peninsula prior to that season players were elected as captain and they fulfilled the role of coach. Tom ended up back at Geelong playing with North Geelong after the war ended. In 1915 his year with Mornington he won the P.F.A goal kicking award kicking 31 goals.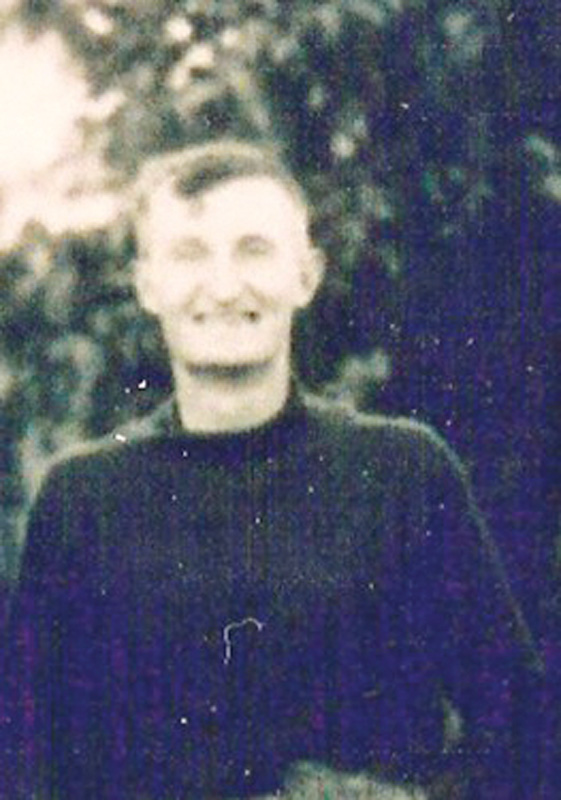 GEORGE SLOCOMBE the Tyabb captain and veteran rover was a local champion having played in the glory days at Hastings when Tyabb struggled to field a team. Small in stature he made up for it with tenacity and a hard attack on the ball. Handy around goal he was a war horse for Tyabb in an era when the club struggled. However, he was able to be a key player when the glory years came playing in the 1921 and 1922 Premiership teams. He played over 170 games for Tyabb, Somerville, Hastings and Moorooduc. He was also selected to represent the P. F.A in the first Association match against Essendon in 1914. A fine cricketer and a brilliant horseman George or Geordie, as he was known, is one of the legends of Tyabb Football Club.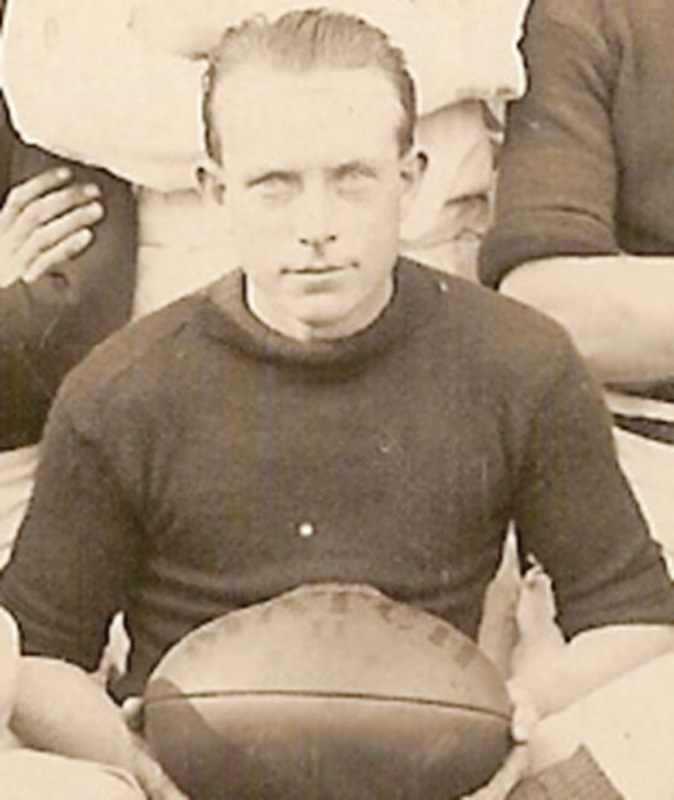 DAVID LONGMUIR who was best on ground for Tyabb in the match against Mornington was a fine player who always led from the front and was regularly one of the best players for the Maroons. David became captain of the side after George Slocombe and led the club to its third Premiership in a row, having played in the first two. He played well into his 30's and chalked up over 200 games at Tyabb, Hastings and Moorooduc.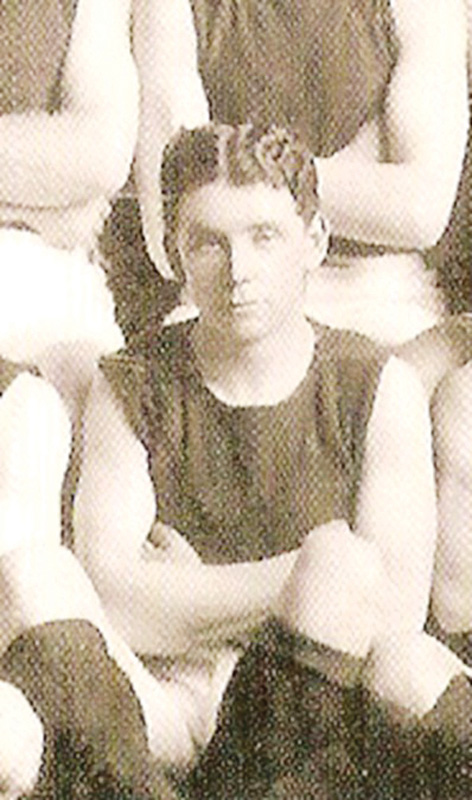 Several of the players in the Tyabb v Mornington game from 1915 had or would sign up to the conflict. Those from Mornington would be Sam Garlick, Lincoln Butler and Jack Mac Arthur. From Tyabb there were William Denham, Laurence Denham, Walter Hobson, Ron McLaurin, David Longmuir and Horace Russell.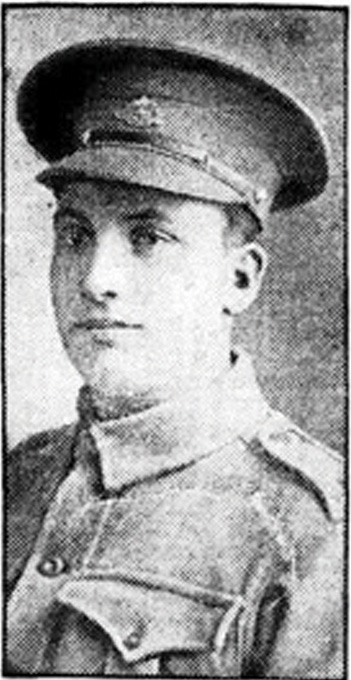 Sadly, Laurence Denham did not survive the war while Horace Russell was captured and spent several years in a German P.O.W camp and although he returned home and became Secretary of the Tyabb club he did not enjoy the best of mental health and died in 1923.
So now after 107 years these two local historic clubs have met again to resume the contest that in 1915 nobody at that game would have ever considered taking that long to come around again.