Emergency services are currently responding to an industrial accident at Frankston Hospital.
It is understood a drilling crane being utilised in the current Frankston Hospital redevelopment has toppled onto the building.
Information provided to The News indicates the damaged part of the building is the 2W mental health ward.
Part of the hospital has been evacuated.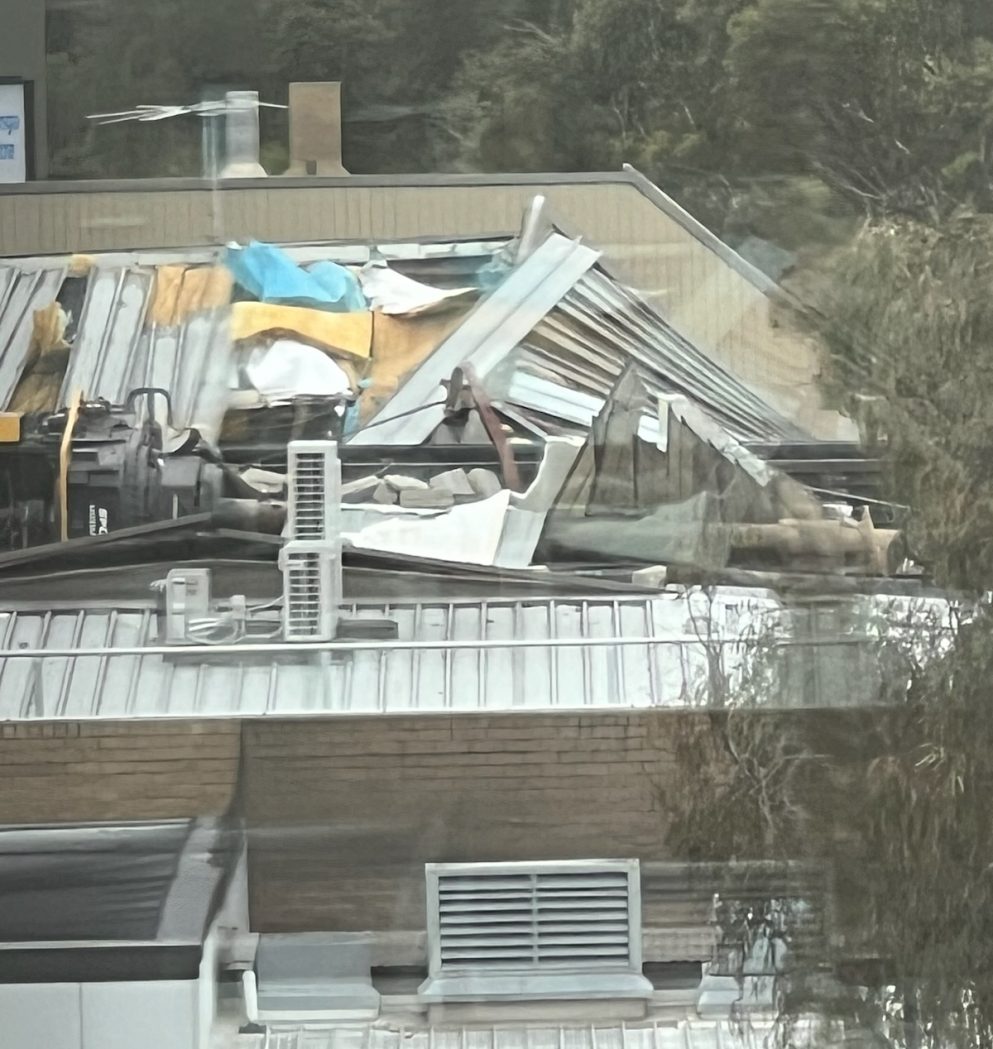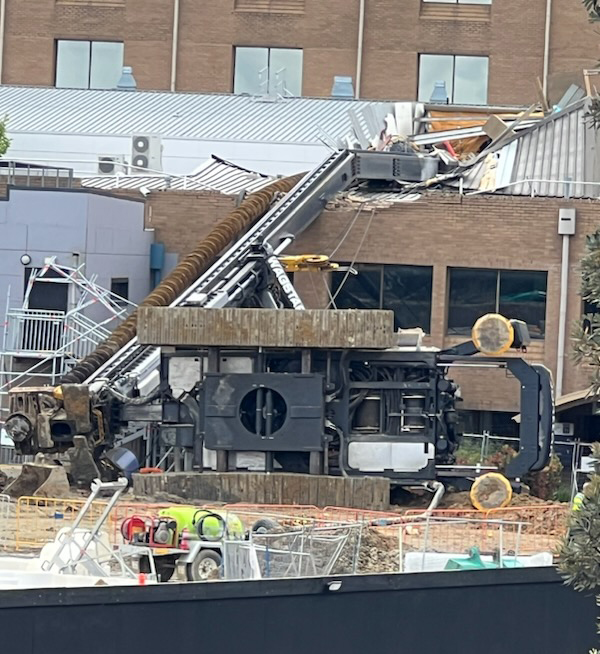 Statement from Peninsula Health
At approximately 10am this morning, a piling rig fell on the Frankston Hospital redevelopment site, onto the nearby Mental Health Building.
All patients, staff and site workers are safe and accounted for. There are no reported injuries.
Police and emergency services are currently on site and investigations are underway as to how the incident occurred.