THE Dolphin Research Institute is asking boaters to "give dolphins a fair go" in Port Phillip.
The institute says the bay's dolphins are inquisitive and may approach boats, but that is natural – chasing or following dolphins for a closer look is not.
Boat owners and beachgoers are this summer being asked to commit to Dolphin Distancing, which means boats (including paddle craft) not getting closer than 100 metres to dolphins and jet skis staying at least 300m away. Swimmers should not be closer than 30m and dogs 300m.
Dolphins can, and do, break the rules.
"It's a shared space and lucky boaters can delight with inquisitive dolphins occasionally swimming toward their vessels," the institute's director Jeff Weir said.
"The important thing in this situation is to show the dolphins respect and don't pursue them."
Weir said the busy boating time over summer coincided with the dolphins' breeding habits "particularly along the Mornington Peninsula which acts as a giant nursery for mother dolphins with their young calves".
"Interactions with vessels are inevitable. But the key message is that every time a mother dolphin is interrupted in nursing, feeding or resting it has an impact. This can change behaviours in ways that add up and interfere with natural behaviours which can result in lower resilience to stress and disease. In some cases, dolphins can be displaced, occasionally they are injured and possibly even worse," he said.
"Slow down or stop if it's safe to do so, but don't follow when they go on their way."
The aim of Dolphin Distancing is to encourage vessel operators to "savour the joy of sharing our wonderful bay with healthy wild dolphins but respect them at the same time".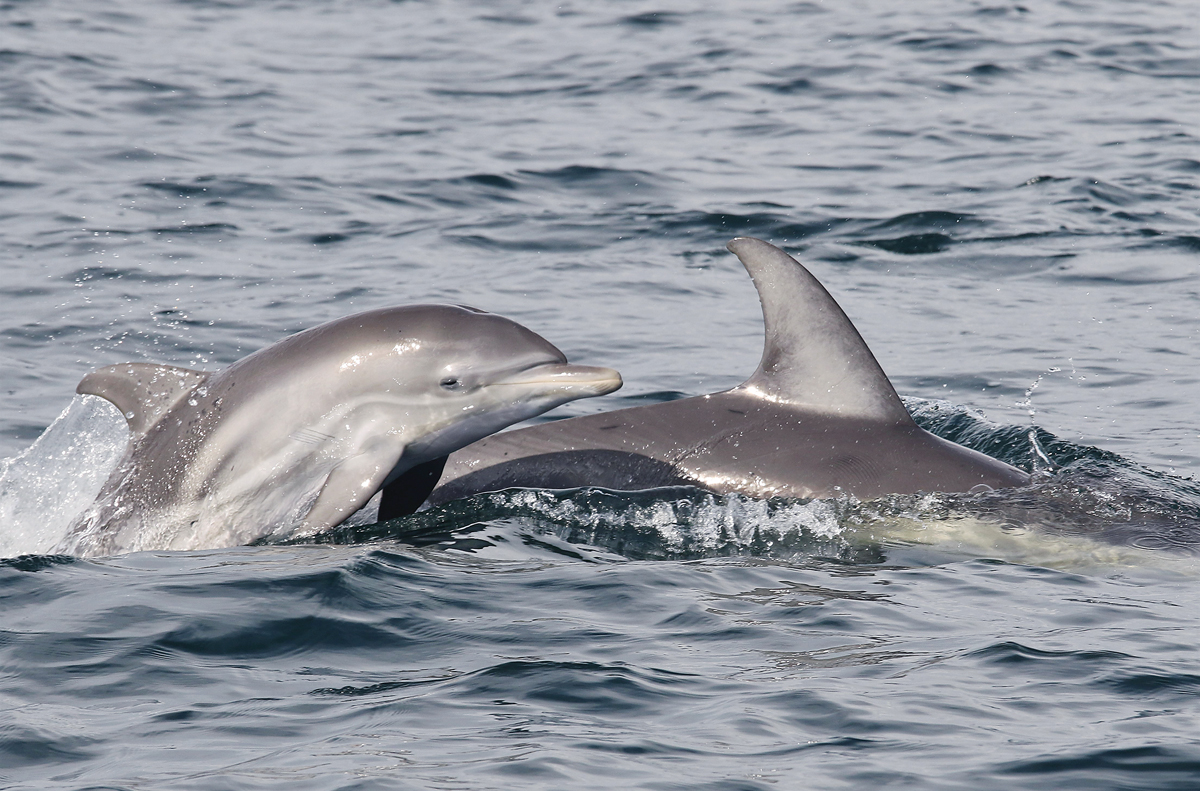 "Unfortunately, on some days during summer, Port Phillip's dolphins are subject to extreme harassment by vessel operators who are either unaware of or choose to ignore the Victorian marine mammal regulations," Weir said.
Vessel owners who commit to Dolphin Distancing will be sent a Dolphin Distancing sticker to fix to their vessel. They will also be sent updates on the institute's research and educations programs.
To commit to Dolphin Distancing go to dolphinresearch.org.au or call 5979 7100.
Breaches of the regulations can be reported to the Department of Environment, Land, Water and Planning by calling 136 186.
First published in the Southern Peninsula News – 13 December 2022