OPEN Gardens Victoria in January will open two private Mornington Peninsula gardens—Karkalla, Sorrento and Samantha, Portsea, created by landscape designer Fiona Brockhoff.
Karkalla is the coastal property of Brockhoff and partner David Swann built on a tertiary dune with views of Port Phillip and Bass Strait and abutting the Mornington Peninsula National Park.
The garden and its 1950s-inspired beach house designed by architect Thomas Isaksson blend with their coastal setting.
"During my twenty-five years of landscape design, my values have remained consistent: relating the garden to the site and surroundings, building functional spaces that are relevant to the needs of the owners, and creating beautiful gardens that are also practical," Brockhoff said.
The property includes a kitchen garden, orchard, topiary displays, a garden for bees as well as sculptures.
A portion of proceeds from the Karkalla opening will be donated to the Peninsula Hospice.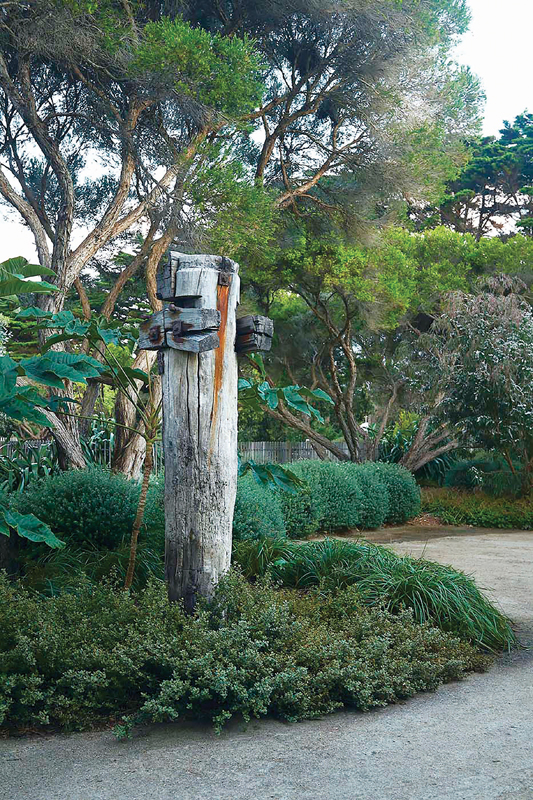 Ten minutes down the road, Samantha is described as a family coastal retreat on a low-lying site adjacent to the Portsea lagoon. Recently featured on the ABC's Dream Gardens, and with a swimming pool as its focal point, the garden "celebrates" local indigenous plant species and selected non-natives.
Owner Jim Woods wanted the garden to capture his memories of days on the Portsea back beach, walking through the dunes with a surfboard and his wife Sam's wish to create a more lush, enclosed retreat, all the while providing a garden that caters to the family's recreation needs.
The two gardens that will be open 10am-4.30pm Saturday 7 January and Sunday 8 January are Karkalla, 10 Keating Avenue Sorrento and Samantha, 4 Lagoon Court Portsea. Adults $15, students $11, under-18 free. Tickets at the gate or via TryBooking.
For more information about open gardens and events: opengardensvictoria.org.au
First published in the Southern Peninsula News – 20 December 2022