OBITUARY
Eunice Beverley Mathews
6 August 1936 – 27 December 2022
WELL known Hastings personality Eunice Mathews passed away at the Frankston Hospital on 27 December. She was 86. Her funeral was held at the Western Port Marina on 12 January where former councillor Brian Stahl conducted the service and read the eulogy prepared by Eunice's son, Graeme. Tributes were also given by Pam Ford (who spoke of Eunice's contribution to the community), Jill Lewis (Variety Bash) and Lani Miller-Randle (Western Port Community Care). These were followed by a slide show which reflected Eunice's journey through life. At the conclusion of the service the funeral cortege proceeded along High Street, Hastings, before departing for Bunurong Memorial Park.                     
***
Eunice Gilmore was born in Coolamon (NSW) on 6 August 1936, the eldest of six children raised on their farm by William and Elizabeth Gilmore. (Three of Eunice's sisters – June, Nancy and Dianne – were in attendance at the funeral.) Eunice helped her mother with household chores and kept an eye on her brother and four sisters, even looking after the neighbours' children if required.
After leaving school Eunice did a number of jobs in the western Riverina: cooking, serving at the local hotel, and then working at the local telephone exchange.
In 1966 Eunice married Alf Mathews, a publican who ran the Red Cow Hotel and the Junee Hotel. Darryl was born in 1968 at Wagga and then Graeme in 1969. A third brother, Wayne, died at a very young age.
After selling up in the Riverina, the family moved to Pambula on the Sapphire Coast of NSW. There Alf ran the Royal Willows Hotel and Eunice opened a bookshop in Merimbula. She became involved with the surf lifesaving club in Pambula while the boys did 'nippers'. Eunice loved making her preservatives and won many awards at the Pambula Show.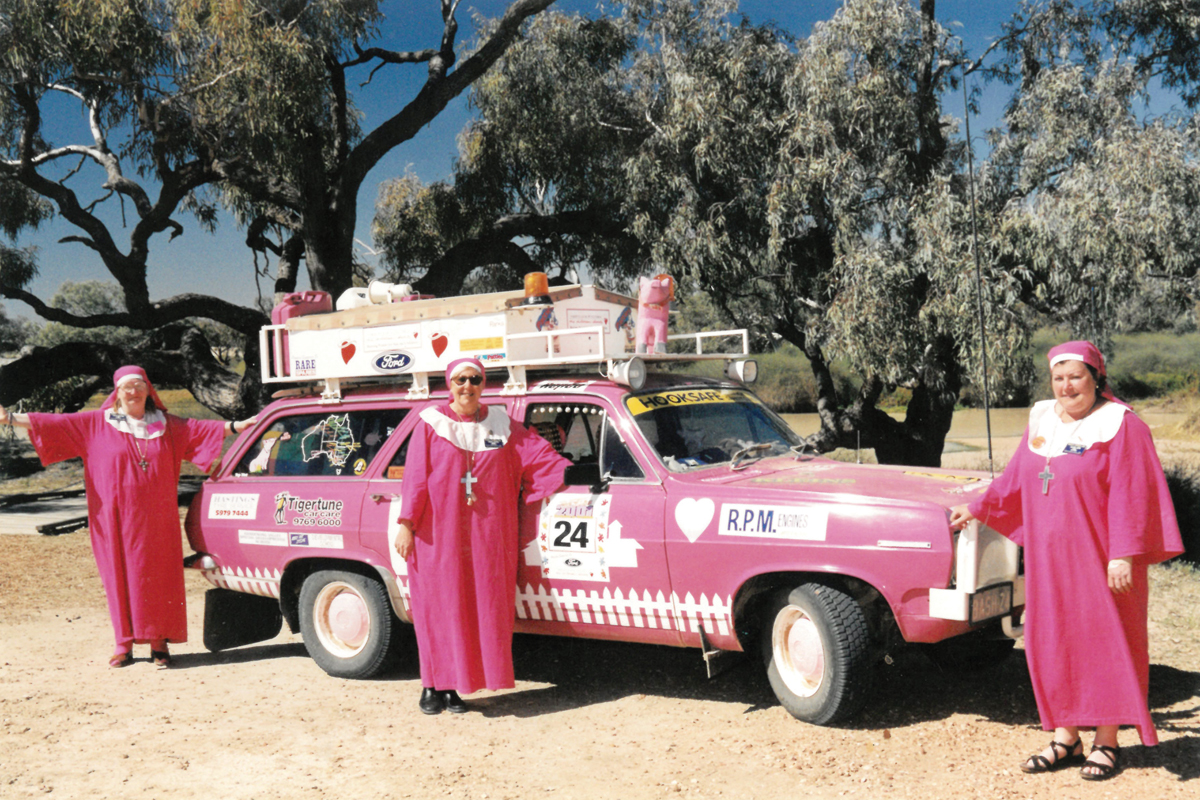 Eunice once recounted how, after she and Alf had separated, "I drove into Hastings in a HR with two kids and a dog in 1974 and have been here ever since." Unable to find cheap accommodation, she and the two boys lived at first in the caravan park at the top end of High Street. Eunice was soon hard at work picking fruit at the local orchards.
A shortage of rental housing led Eunice to become involved in a (Dandenong-based) housing group and was one of the four people who established the Hastings Community House. In the first week she set up a group for young women, teaching them crochet and other crafts; by the second week there were 14 in the group. Over the years the Community House extended its role to care for homeless people and victims of domestic violence.
Eunice's compassion came to the fore in 1987 when she decided to become a foster parent to Eran, a little girl who needed some love, attention and a home, not to mention a loving motherly figure. A few years later Eunice was thrilled when Graeme and Julie provided Kira-lee (1994) and then Elizabeth (1995); with half-sisters Jasmine and Bianca they made her a very happy and much loved grandma.
In the early 1990's what was then known as the Hastings Day Festival was calling for volunteers. Eunice answered the call and so began what was possibly her most significant contribution to the Hastings community. She soon held executive roles on the committee, becoming President in 1998. She held that position for seven years. Eunice was on the Executive Committee of the Western Port Festival (as it was later renamed) for a total of 14 years; no one else in the community gave as many hours in running the event after it became a volunteer incorporated body in 1987.
Eunice once related "I liked being involved because I like people and getting them involved in activities which benefit the community. I made a pact with myself that I would have the whole foreshore covered with festival events before I retired. Wasn't easy, but I did it." Even after she retired Eunice was always available to lend a hand or provide advice.
Apart from the Festival, Eunice's other passion was the Variety Club of Victoria. With Jill and Frances she formed the crew of 'The Babemobile' and their Variety Bash rallies extended from Tasmania to Broome to Cairns. The travelling costumes of the crew were 'different' and, according to folk lore, wherever they went Eunice seemed to uncover a relative or acquaintance.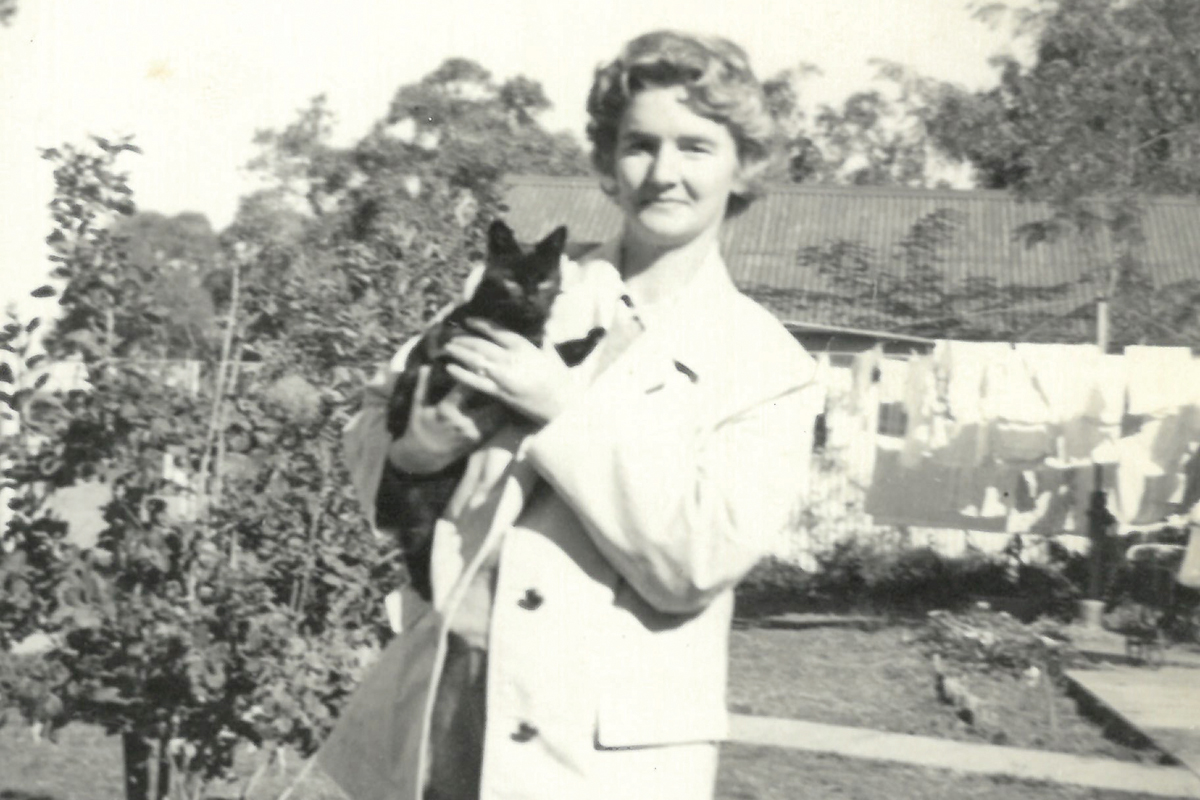 Eunice participated in 14 Variety Club Bashes which raised over a million dollars each year for underprivileged children. She also organized for the annual RACV rally to have a stop in Hastings, thereby raising funds for the Peter MacCallum Cancer Foundation. And then there was her involvement with the Somerville Guides….
Eunice's contribution to the community has been recognized with a number of awards over the years, amongst them the Commonwealth Centenary medal as Volunteer of the Year (2001) and then Mornington Peninsula Shire's Citizen of the Year Award (2004). Other awards were for the Variety Bash Hall of Fame (2010) and Festival Committee (2014).
In recent years Eunice's health began to deteriorate and she became a resident of the Western Port Community Care in Tyabb. She blended in well there, making new friends and catching up with old friends. On 20 December Eunice was admitted to hospital with ongoing health issues and she passed away seven days later. Left to mourn her loss are sisters (June, Nancy, Janice and Dianne), sons (Darryl and Graeme) and granddaughters (Kira-lee, Elizabeth, Jasmine and Bianca).
In her tribute Pam Ford highlighted Eunice's never-ending care for the community, particularly her efforts to support groups and individuals through fund raising efforts: "…every time we walk past the Hastings foreshore we will remember the events she helped to run…every time we walk past the Hastings hall we will remember her many volunteer hours making sure that the Festival was ready to run… and every time we walk through the IGA arcade we will miss not seeing Eunice sitting there ready to have a laugh or trying to sell a raffle ticket to whomever was walking past."