AUSTRALIA DAY on the Mornington Peninsula was a time to celebrate the good things and people of the community.
It was a time to recognise many people from all ages and walk of life who had selflessly given their time and energy to better the community.
Citizen of the Year was awarded to Jack Van Der Zwart for his work caring for foster children, cooking for the homeless in Rosebud and helping those in need by providing meals.
From 1980 to about five years ago, Van Der Zwart and his wife Arina took in 22 foster children, giving them a family to call their own in their most vulnerable time of their life.
Van Der Zwart's love and commitment to young people and to connect with them on their level is a gift not every person possesses. He was recognised for going out of his way to see that whatever is needed for their success is provided. Jack and his family still have contact with many of them today.
Van Der Zwart cooked as a volunteer with a friend for five years at one of the local churches that provided 400 – 500 meals a week to the homeless and those struggling.
He was described by colleagues as a man not concerned about his own material wealth, but with the richness of a caring, loving family.
The award for Young Citizen of the Year went to Josh Berry for his incredible work with young people.
The 17-year-old's aim is to collect 50,000 pairs of socks so every one of the 23,000 homeless people in Victoria can have two pairs each.
Berry started the project at nine and a half years old, and over the past seven years, has collected and given over 39,000 pairs of brand-new socks and has engaged donors and business partners.
Through this program he continues to educate members of the community on the facts and issues surrounding homelessness to put a human face on a growing social issue.
Berry is involved in other community areas and activities, such as: the Junior Fire Brigade, Sailability (supporting people living with disability to sail), and Air Force Cadets.
Community Event of the Year recipient, Mornington Community Christmas Lunch, was acknowledged for its contribution to community health and wellbeing, after hosting Christmas lunch for people in need or 22 years.
The Mornington Community Christmas Lunch held on 25 December 2021 at The Studio at the Peninsula Community Theatre, was brought to the community by the Mornington Community Support Centre for locals who would otherwise have been alone on Christmas Day.
It was the 22nd anniversary of the lunch and each year it is generously supported by local businesses and organisations, as well as organised by about 40 volunteers who kindly donate their time on Christmas Day helping their community.
Community Inspiration Award recipient Cecilia Witton has dedicated her life to protecting Western Port and was executive officer of the Western Port Biosphere Foundation.
Her experience and knowledge of environmental matters has ensured many areas of the Mornington Peninsula have been protected from industrial development and restored for future generations to enjoy.
Some of Witton' biggest accomplishments include successfully opposing a bitumen plant in 2011 and a gas import terminal in 2021, presenting at a UNESCO international conference in South Korea on 'The Impacts of Climate Change on Coastal Settlements in Western Port', being a member of the Crib Point Stony Point Foreshore Committee for over 25 years and recently establishing the Friends of Woolleys Beach Community Group.
Witton was recognised for being a dedicated and determined member of her community and a tireless educator of the environment.
---
Award for pier pressure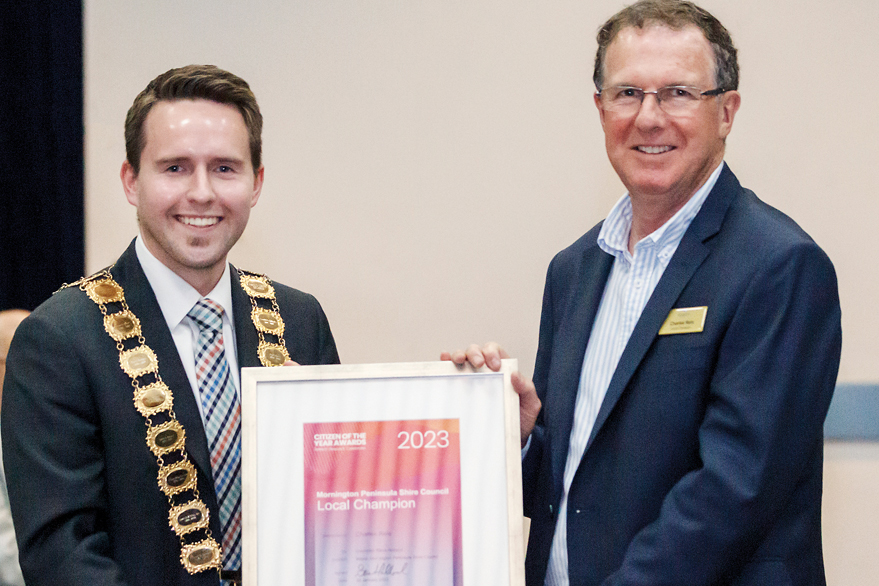 COMMUNITY and environmental advocate Charles Reis was recognised in the 2023 Mornington Peninsula Australia Day awards for his unwavering support for the Save Flinders Pier campaign.
Upon hearing the Flinders Pier was under threat of demolition, Reis gathered people across the peninsula and the Melbourne metropolitan area who shared his concern about preserving the historic structure.
He held a community meeting with more than 300 people at the Flinders Hall, set up a committee of volunteers, rallied divers, swimmers, visitors, residents, commercial operators and local fishermen to support the Save Flinders Pier campaign.
Reis also established an online petition growing 43,000 supporters and drew in media support by involving Sir David Attenborough and was a frequent voice on talk-back radio.
His tenacity raised more than $40,000 of campaign funds from the public and the Flinders Pier was saved from demolition. The Heritage Listing recently announced is the first of its kind on the Mornington Peninsula.
Reis is also a member of the Flinders Coastal Advisory Group, and recently joined the Board of Saltbush Balnarring Beach.
In his speech, Reis was characteristically humble, and acknowledged that the Flinders pier was located on the land and sea of the Bunarong people.
He also said it was important to congratulate the peninsula's newest citizens, and welcome them to "our big country".
"I want to thank my family for their unwavering support from the very start; the people of Flinders who had faith that we could succeed; the Flinders Community Association, and in particular the incredibly hard-working Save Flinders Pier Committee for their effort, courage, tenacity and stoicism; our volunteers & donors; and 45,000 supporters," he said.
"My deepest appreciation to Cr David Gill who alerted us to the proposed demolition; former mayors Despi O'Connor and Cr Anthony Marsh who stood behind our campaign; council's John Baker and Hayden Forrest; Federal and state members Zoe McKenzie, Kathrine Burnett-Wake, Sam Groth and Chris Brayne who worked in the background to help us develop the necessary political momentum. And Sir David Attenborough who put his name to whatever we could do to protect the habitat of the Weedy Sea Dragon.
"This campaign was not just for Flinders; but for all Victorians who love what we have on the Mornington Peninsula, and entrust us to look after and protect our endowment. For the divers, swimmers, marine researchers, fishermen and tourists for whom the Flinders pier has a special meaning. And the hundreds of thousands of visitors we receive each year who in turn support our local economy.
"Saving the Flinders Pier was not just about its historic fabric which of course is very important; but equally about protecting a valued and much-loved community asset that belongs to and enjoyed by everyone.
"I want to finish with a quote from the late Trent Williams – marine biologist, scuba diver and one of our most committed volunteers, who died during our campaign in a tragic diving accident. Trent signed everything with a simple phrase: "the voice of the sea speaks to the soul" …a timeless epitaph to remind us of the fragility of our relationship with the sea, and by inference, the enabling role of our piers such as Flinders, in connecting us to the wonders of the marine life that lives below."
Thanks largely to the work of campaigners, the state government reversed its decision late last year to demolish the historic Flinders Pier, and instead agreed to fund its restoration. Local Flinders groups, including Save Flinders Pier, rallied nearly 45,000 supporters during a 12-month campaign that involved a combined strategy of independent technical studies, strong community advocacy and well organised stakeholder engagement.
The results was a significant outcome for the Mornington Peninsula, a win for divers, visitors and commercial operators.
The pier has now been recognised on the Heritage Victoria Register.
---
Award for service to music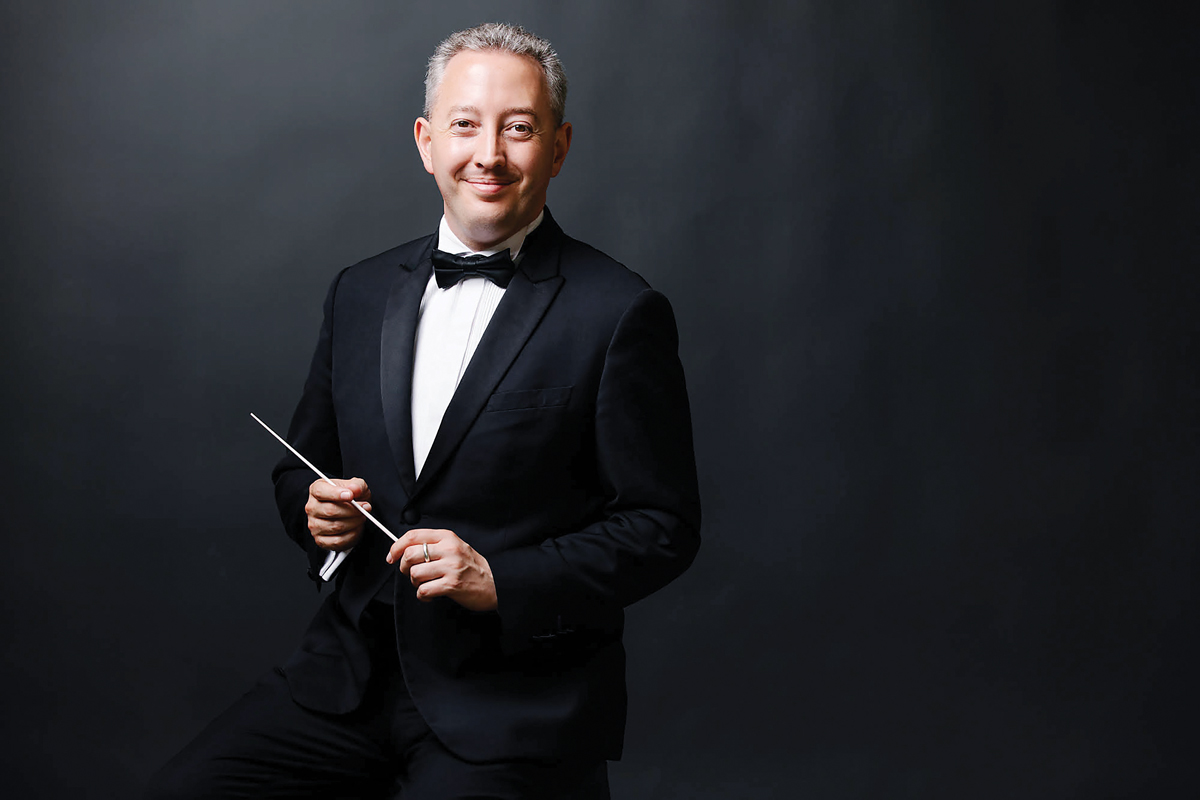 WE'VE all heard of the Welsh Male Choir, but what about the Mornington Peninsula Welsh Ladies Choir?
The Mornington Peninsula Welsh Ladies Choir is the fabulous re-invention of the Welsh Male Choir and the love of music and vocal command, focusing on what women can bring to the art.
Secretary Sue McCarthy said the recognition of the musical director of the Mornington Peninsula Welsh Ladies Choir, Tom Buchanan, in the Medal of the Order of Australia (OAM), had highlighted the importance of musical stewardship.
McCarthy said Buchanan had been a motivator for the new MPWLC, fostering a confidence and commitment to Welsh choir music and singers.
McCarthy said the choir was always looking for new singers and welcomed enquiries.
Recognised for his services to music, particularly choirs, Buchanan has directed the MPWLC, one of only two Welsh ladies choirs in the Southern Hemisphere, since its inception in 2018. He also conducts the Australian Welsh Male Choir, Excelsis Choir and choirs of Kingswood College where he is Head of Music.
It is not only as musical director that Buchanan has made his mark on the music scene. He is currently the conductor of the Yarra Philharmonic Orchestra, and has conducted performances in the Philippines, China, Taiwan, Hong Kong, the United Kingdom and the USA.
Buchanan was invited to be deputy conductor for the 26th London Welsh Festival of Male Choirs at the Royal Albert Hall in London in 2018.
McCarthy said MPWLC also had an exciting year ahead of them including a series of performances around the peninsula, plus a concert and workshop tour of Wales in September and October.
To join or for more information contact McCarthy on 0416 055 995.
---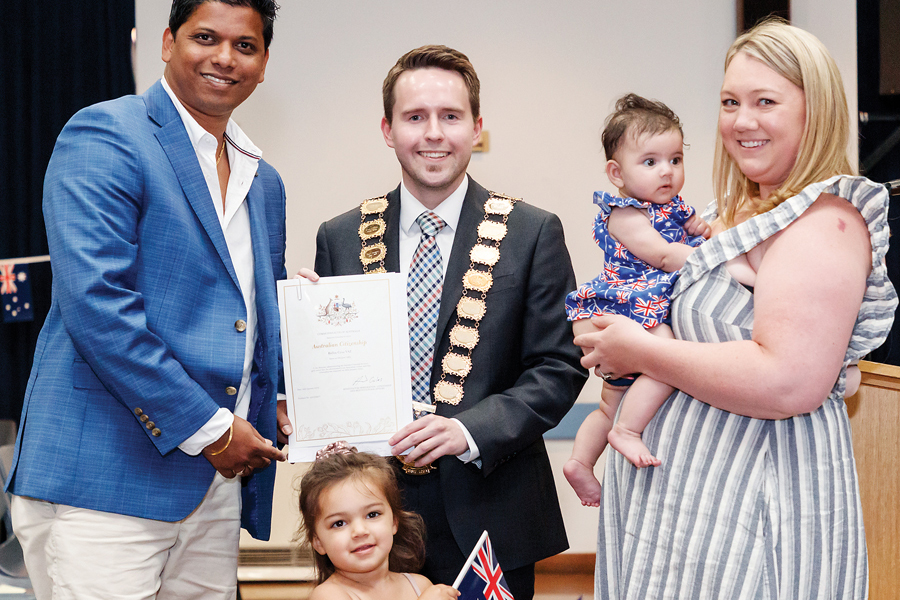 ---