ALL the elements of nature, including the goodwill of human supporters, came together to ensure a successful outcome to the Disabled Surfers Association Mornington Peninsula branch's Let's Go Surfing event at Point Leo on Saturday 21 January.
"Everything aligned again: sun, surf, supporters, sounds. Close to record attendance for our January event, with over 500 registered in total and more than 130 surfers going into the water," DSAMP president Pea Saunders said.
"It was a phenomenal day for all and a spectacular way of demonstrating what an inclusive event looks like."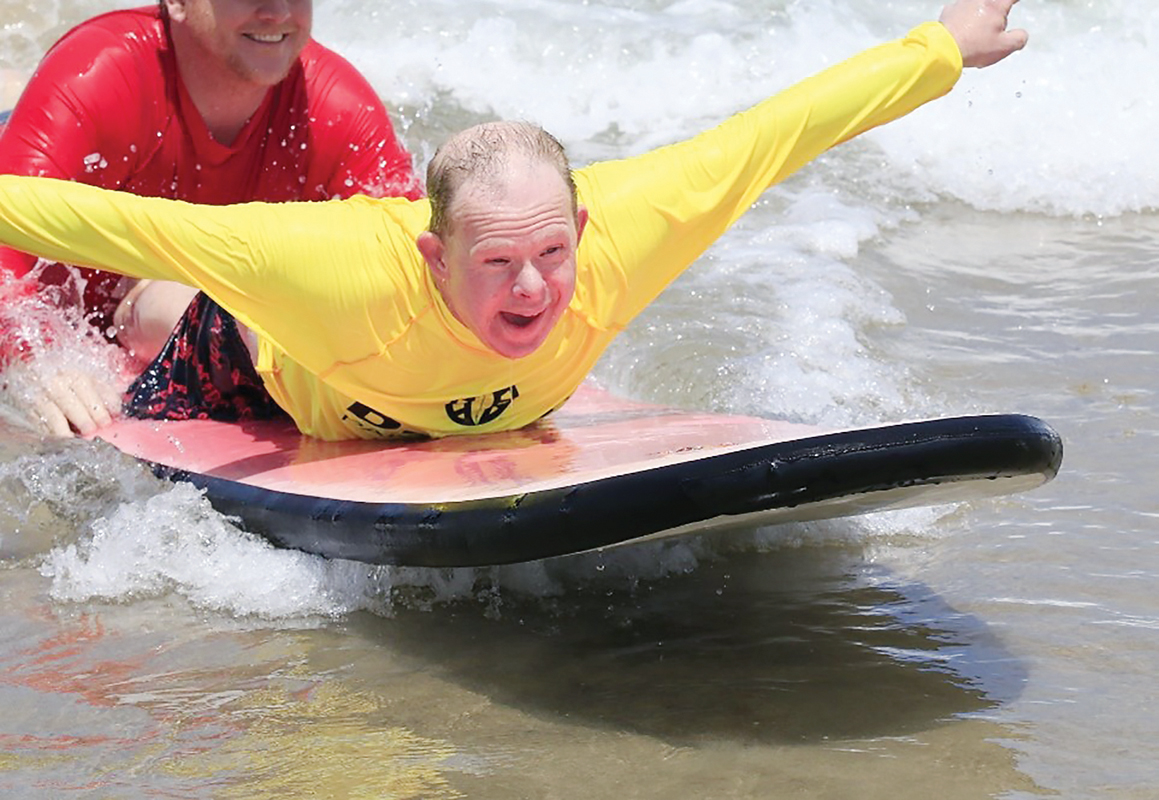 Saunders thanked "all the wonderful volunteers who enable this awesome surfing event to take place at Point Leo", including the photographers, DJ Cooper and the Hoodoo Men "for adding to the good vibes".
Somerville/Tyabb Rotary club had "taken on" the barbecue "to help maintain energy levels".
"Most importantly, a huge thank you to our surfers who make the day incredibly awesome for everyone involved."
The next DSAMP beach day will be held at Point Leo of Saturday 4 March.
First published in the Southern Peninsula News – 14 February 2023