LORD Sebastian Coe and Herb Elliott joined Mornington Peninsula Shire Council mayor Cr Steve Holland and CEO John Baker on Sunday at Portsea for the unveiling of a memorial plaque in honour of athletics coach Percy Cerutty.
Cerutty was awarded the plaque in the posthumous category of Legend by World Athletics for his "outstanding contribution to the worldwide history and development of the sport of track and field athletics".
The unveiling at the Percy Cerutty Oval, Portsea coincided with the World Athletics Cross Country Championships in Bathurst 18, 19 February.
Cerutty MBE was an Australian athletics coach in the 1950s and 1960s. The eccentric Australian ran weekend camp for training in Portsea and pioneered a home-spun system of Stotan training, embracing a holistic regime of natural diets, hard training in natural surroundings, and mental stimulation.
Elliott, regarded as Cerutty's most famous pupil, was the 1960 Olympics 1500m champion and a multiple world record breaker at 1500m and the mile.
The World Athletics Heritage Plaque is a location-based recognition, awarded for "an outstanding contribution to the worldwide history and development of the sport of track and field athletics and of out-of-stadia athletics disciplines such as cross country, mountain, road, trail and ultra-running, and race walking".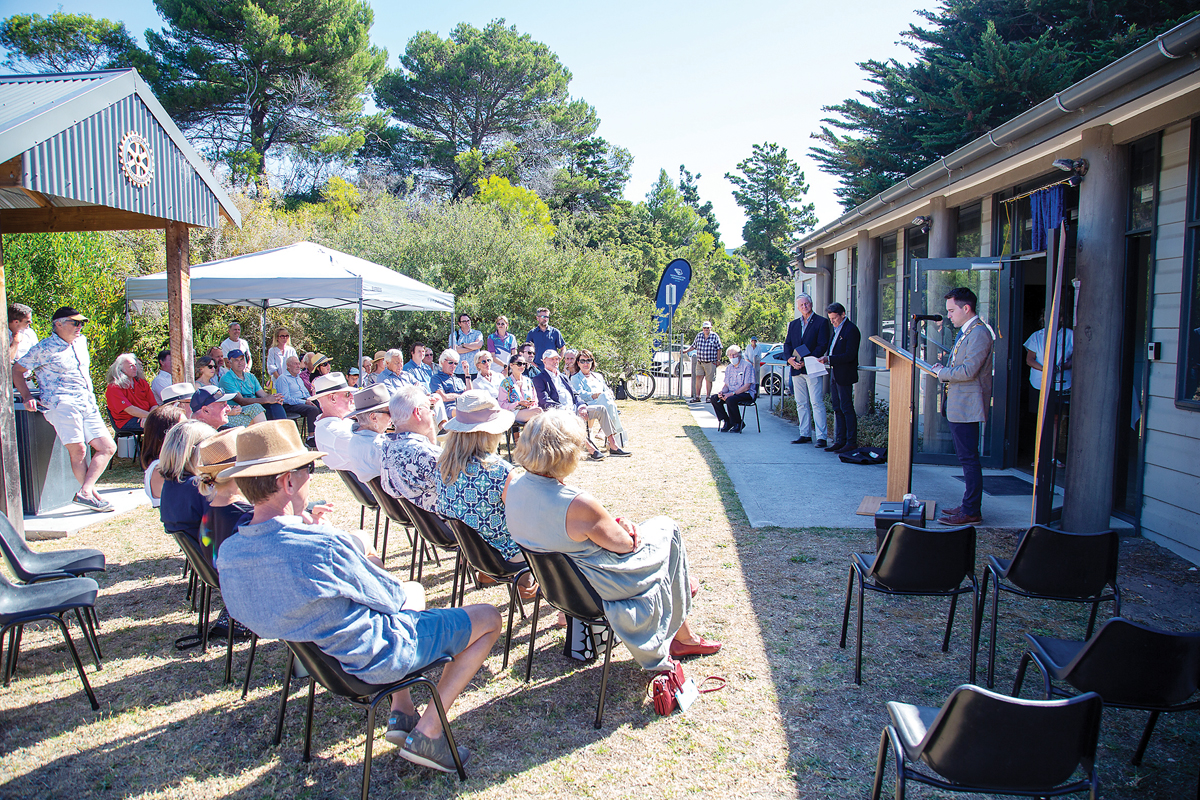 In the 1950s, Cerutty and his wife Nancy made Portsea their permanent home and established his training camp.
The high speed of most of the training runs he advocated, and the use of short, steep sand dunes of Portsea were central to his conditioning philosophy. In the distance running world Cerutty was a pioneer in the use of weight training. His emphasis was on low repetitions using maximum weights to build strength but without the risk of bulking up.
Gymnastics exercises such as chin-ups, parallel bars and vaulting were also employed for strength, coordination and breaking the monotony of running.
"It was Herb Elliott who inspired me to become a runner," two-time Olympic 1500m champion Coe said. "And it was Percy Cerutty's guidance which honed Herb's competitive mettle. Percy was an unorthodox, innovative coach whose pioneering approach developed Herb into the outstanding record breaking, unbeaten miler who first took the world by storm in the late 1950s."
Elliott said he "would not be who I am or where I am without the lucky accident of meeting Percy when I was still at school".
"To hear Percy talk, you wanted to go out and shake the trees and shake the world. Percy believed 'nothing worthwhile was ever accomplished without pain, without full effort, without a price'. I adopted his philosophy."
Holland said Cerutty had seen how the peninsula's environment could be used to benefit athletes.
"He will forever be remembered by the Portsea community, not least because the town's oval is named after him."
First published in the Southern Peninsula News – 28 February 2023