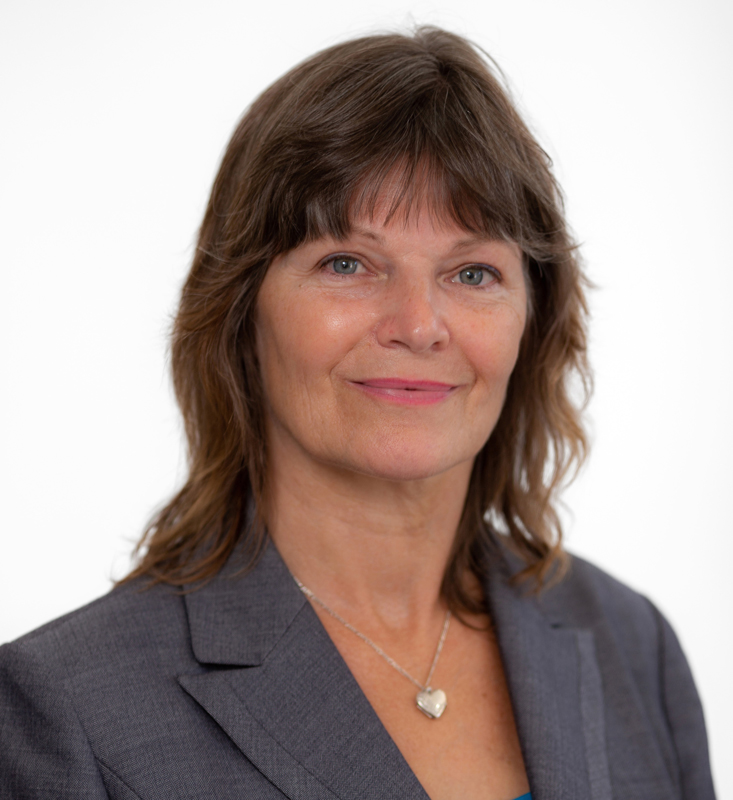 SUSIE Beveridge sees Mornington Peninsula Shire's Watson Ward as "the forgotten corner of the shire".
One of six candidates contesting the seat left vacant by Paul Mercurio since he won the state seat of Hastings in the November election, Beveridge is no stranger to council politics.
First elected to represent the then Truemans Ward at a byelection in 2007, then in 2008 re-elected a second time unopposed, Beveridge says she was "quite badly assaulted", sustaining injuries which contributed to her "heartbreaking" decision to resign from council in 2010. Injuries from yet another attack sidelined her from running in the 2016 council elections.
In 2019 she stood as an independent in a nine-way contest for the federal seat of Flinders, then held and subsequently won, by Liberal Greg Hunt. "Running for Flinders in 2019 was part of my journey back" Beveridge said.
This time around she is facing a few financial hurdles which she overcame including fixing her van and running a budget election campaign but says she must "follow my heart".
Beveridge is one of two former councillors and two former candidates seeking election. The other former councillor is Kate Roper and the previous candidates are Ben Loois and Stefan Borzecki. The two remaining candidates are Michael Stephens and Rob Clarke ("Money matters rule poll issues" The News 29/2/23).
Ballot packs for the postal byelection have been distributed by the Victorian Electoral Commission.
The packs include the reply-paid envelopes but can also be handed in to the election office at 21 High Street, Hastings until voting closes at 6pm on Friday 17 March. Office hours are from 9am to 5pm, with extended hours on Thursday 16 March (9am to 8pm) and Friday 17 March (9am to 6pm).
Never far from taking an interest in environmental and community issues, Beveridge decided to contest the Watson Ward byelection just days before nominations closed and the VEC needed candidates' details and statements.
But she is up and running, posting details on various social media, "visiting people, attending appointments and associations in the "forgotten corner of the shire".
Beveridge says she was the only one of the six candidates to attend a "marathon shire council meeting" on 21 February and, after it finished at 10.30pm, was able to spend 10 minutes talking to the infrastructure team "about some of the pressing issues that Watson Ward residents are facing, particularly Baxter".
"The reception I got was welcoming and very helpful and cooperative," she said.
Beveridge is a member of Westernport and Peninsula Protection Council, Western Port Neighbourhood Watch committee and recently became a "flying member" at Tyabb Airport; "more social at this juncture" and a member of the SES since 2001,
She said her late mother Winifred Wells was the first woman commercial pilot in Western Australia, as well as the first woman to cross Australia and back on a motorcycle (while nursing a fractured forehead).
Her father, "an engineer, a superb pilot, a top instructor with a love for aerobatics" met his future wife in the cockpit of a plane at Bunbury when Wells needed a refresher for her commercial pilot's licence.
"So, with the legacy of these very strong influences behind me, how can I not stand up? I have to follow my heart," Beveridge said.
A mural and trade painter with a qualification in diversional arts therapy, Beveridge on 8 February launched the concept of a Western Port Regional mural trail, "a very positive way to engage the township's rudderless youth with artists, skating legends, and indigenous art mentors".
"It struck a chord and already I have been offered a substantial wall with a few other walls on offer. It's going to be bigger than Ben Hur and it's definitely getting a life of its own.
"There is a great deal of interest at government level, with grants available through charitable not-for-profits."
Following on from years chairing the Rosebud West Community Renewal Steering Committee, Beveridge has already suggested something similar be established in Watson Ward to shire CEO John Baker and staffers of Hastings MP Paul Mercurio and Flinders MP Zoe McKenzie.
"It would act as a circuit breaker for the intergenerational disadvantage that parts of our community are experiencing," she said.
"Good negotiation skills and the ability to relate, no matter where people are on the political spectrum, are not only important skills, they're valuable."