AFTER 29 years Peninsula Surf Riders are again the Victorian teams titles champions.
Westerly winds and a moderate swell saw the event held at Smiths Beach, Phillip Island which president Sean McDebitt said was a "weird call". However, it was a call that worked well as surfers maintained focus and embraced the challenging conditions.
The main draw had the Fingal-based club in the second semi-final with Torquay and Point Lonsdale.
Lachy McDonald started off with a 7.17, while Will Watson "smashed" three big turns on a sub-par wave for a 9.5, which McDebitt described as "unbelievable stuff".
From there the peninsula surfers made it through to an easy finals berth with Pedro Lani, Justin Grey, Ava Holland and Joel Wookey all contributing to a 47 point heat total.
The stand-alone junior event was held in a dropping tide with few quality peaks and dumpy closeouts.
McDebitt said Jett Harrison had the peninsula team's riders moving early with a nice swoop and again "Watto showed his skills, chucking a backside finner-reverse on an average wave to double whammy a seven plus score".
"Dromana wunderkind Ava Holland inked multiple turns as the nominated junior girl, and Sophie Wilkinson saw the group home, surfing on the junior men's scale," McDebitt said.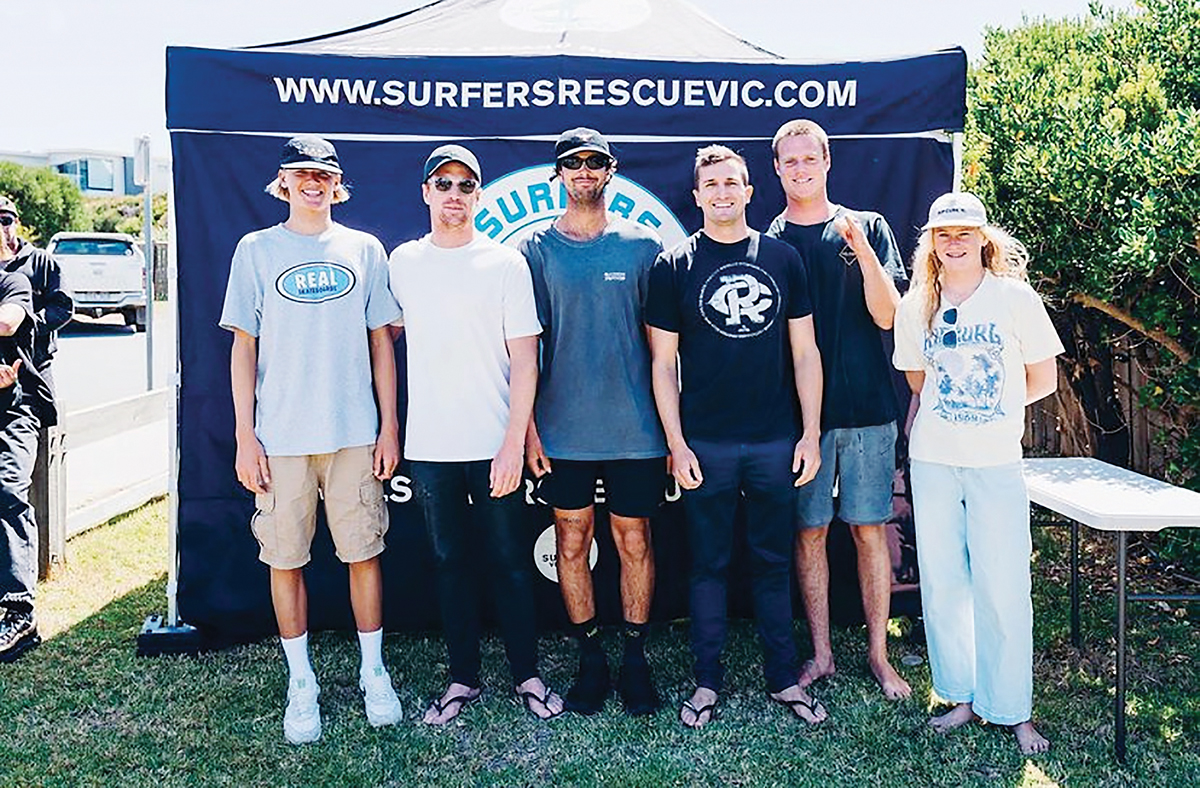 Peninsula's open team finished second to 13th Beach.
In the women's division Holland and Wilkinson were joined by Ruby Armstrong and Rose Holland, who "smashed" it and took a convincing win.
Armstrong's disappointment with her own performance was a highlight, says McDebitt, because it shows the "desire" the young athletes have to improve and win.
"Keep in mind she was the only 11 year old in the event, and her 2.93 contribution was essentially the winning margin," he said.
Peninsula Surf Riders were favourites heading into the main event.
Lani made the most of opportunities in deteriorating conditions, scoring 8.17 on a shoulder high "bomb".
"A very slow ocean saw all teams under time pressure, and again Will's ability to turn a mediocre wave into a score was the difference for our team," McDebitt said.
"A 7.1 – doubled again to 14.2 – had us well in front and the clock was the only challenge from here on out.
"Lachy jagged a quick 4.8, Justin made a nice backside reo for a 4.73, Ava bagged a 4.03 and Wookey was clutch – milking a single turn out of a dodgy closeout for a 3.63 in the final moments.
"The scores were hidden on live heats and we all managed our expectations before the presentation but, in reality, it was pretty clear – we'd finally done it again."
First published in the Southern Peninsula News – 4 April 2023