ARTWORKS displayed in the foyer of Mornington Library this month depict the "wild wonders" growing in the Mornington-Moorooduc railway reserve.
While travellers on the train run along the heritage line by Mornington Railway Preservation Society admire the passing landscape, environment groups say the nature that is so appealing to artists is threatened by plans to run the Bay Trail through the reserve.
"The exhibition grew out of a desire to raise public awareness of, and connectivity to, the beauty, value and fragility of this very special local gem," Jeanette Miller, who coordinated the exhibition with Mornington Peninsula Shire's community arts officer, said.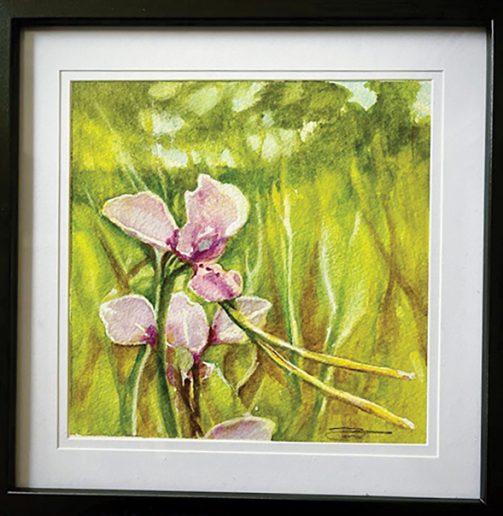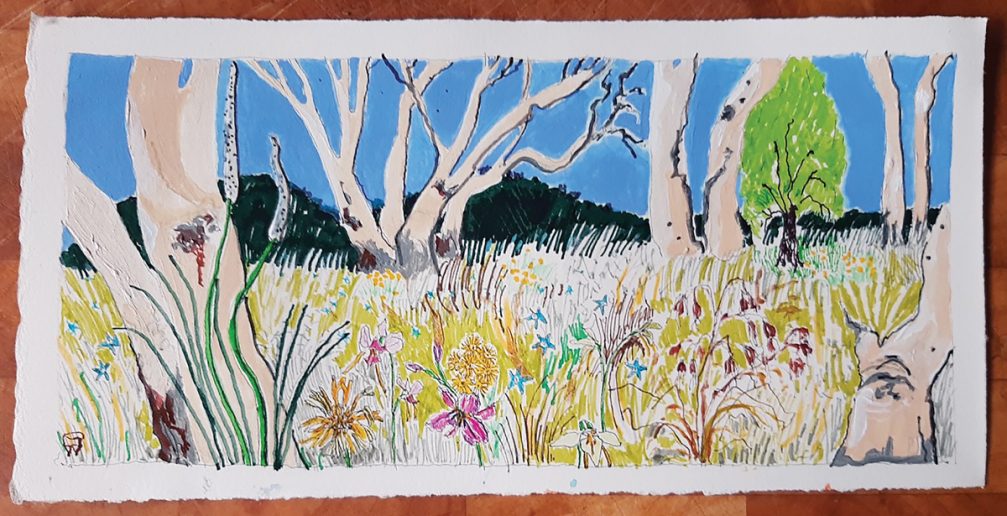 "This small, rare remnant of native bushland is home and safe refuge to an astonishing diversity of plant, fungal and animal life … some of which is threatened by extinction.
"But to carve a wide paved path through the precious little that remains of this area's natural heritage, would risk introduction of soil pathogens; destroy mycelial networks providing soil structure and plant connectivity; destroy an ancient native seedbank and leave the fragmented remains even more vulnerable to run off, edge effects and physical damage.
"We would do well to learn from those who have lived here for the longest time-the Bunurong people, who knew to walk in single file through the bush, in order to cause the least harm to all living things."
"A quick spin on a bike might satisfy the desires of a few in the short term, but the state of our environment is now so poor, that it is imperative that we think more broadly and plan for the long term: a viable future for our great grandchildren depends on it."
Miller said art "honours landscape and acknowledges its intrinsic value" and the art exhibition at the library "speaks of a community with a deep connection to nature and reminds us of our collective responsibility to preserve, protect and care for, the precious little that remains of our natural heritage".