STEPHEN "Wilko" Wilkinson, principal of Eastbourne Primary School, Rosebud West, for the past 18 years, will finish 43 years in education this month.
"It's been a difficult decision," Wilkinson, pictured, said. "I still love the job, I love this school and its community and, most of all, I love the kids. We have completed many successful projects and introduced heaps of programs over this period, and always had our students at the fore when any decision is made."
He described the school's "current team" as being "awesome, dedicated, hard-working, energetic … and go out of their way to engage students and make school life a pleasure to be involved".
"At Eastbourne Primary we believe in developing strong interpersonal relationships. Academic improvement has also been ongoing, and is at an all-time high," Wilkinson said.
"Our students love coming to school. We have heaps of land here, enhanced by three huge play equipment areas and excellent gardens.
"Over the years we have identified play as a major component of happy, healthy, engaged students.
"We have two play pods, scooters and carts for our students to play. We have constructed trails and tracks.
"All students have the opportunity to also shoot hoops either in the hall or outside during the daily breaks."
Wilkinson said the school had built an area that catered for a "mud kitchen" surrounded by indigenous plants and shrubs. "Our quiet areas are also available for students who need a break to explore passive activity," he said.
"Over the years we have introduced many program that have enhanced the learning of our children and built the capacity of our staff.
"I am so proud of Eastbourne Primary School and our community and what we as a team have achieved over my 18 years."
The school's connection with community groups was "second to none".
"The Seawinds Community Hub and our wellbeing centre are projects that were ahead of their time and have catered for many local community members," Wilkinson said.
"Education is in constant change to cater for our very complex and complicated world. There are many pressures, and you sometimes experience very challenging circumstances. But we work as a strong partnership with our children and the future, providing extremely positive opportunities and important preparation of where we are headed as a society."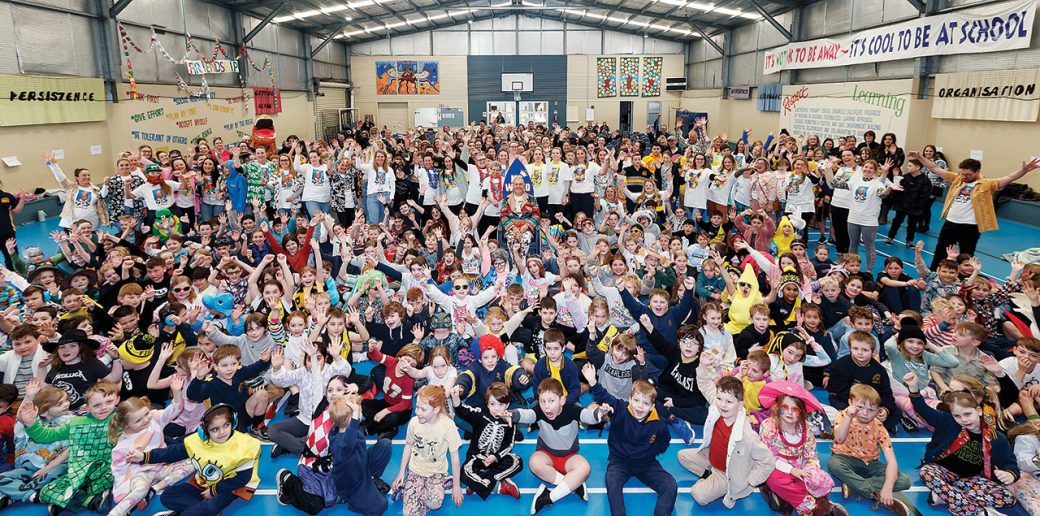 First published in the Southern Peninsula News – 26th July 2023