MPNFL
DIVISION ONE
FRANKSTON YCW will play Dromana in the MPFNL Division One Grand Final this Sunday.
To book their Grand Final spot, Frankston YCW had to withstand a challenge from Mt Eliza at Rosebud's Olympic Park.
Mt Eliza booted five goals in the opening term to get out to a 13-point lead at the first break. By half-time Frankston YCW managed to get ahead by two points.
Heading into the final quarter, the Stonecats led by just four points. They held their nerve, and went on to score a hard-fought ten point win 16.9 (105) to 14.11 (95).
Joshua Patullo was dominant. He booted eight goals, and was his side's best on the day.
Dromana and Frankston YCW will face off for the premiership at Kinetic Stadium in Frankston on Sunday, 17 September. The ball will be bounced at 2.30pm.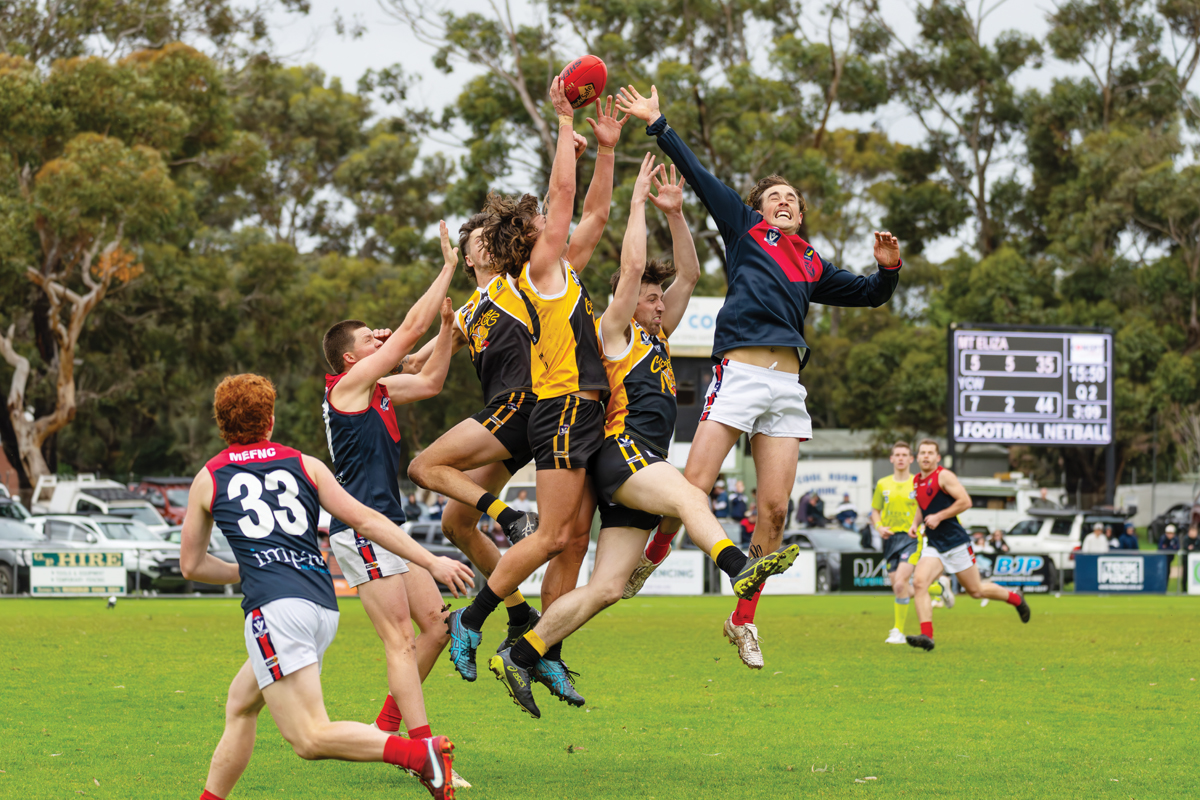 DIVISION TWO
MORNINGTON are 2023 MPFNL Division Two premiers.
The Bulldogs played Somerville at Frankston's Kinetic Stadium last Saturday in the Grand Final. After a tight first term, Somerville took control in the second quarter. They went into the half-time break ahead by 14 points.
The Bulldogs bit back in the third quarter. They kicked themselves back into the game with a five-goals-to-one term.
Mornington held onto their lead in the final term, going on to claim the premiership with a tight nine-point win 7.10 (52) to 9.7 (61).
Bulldogs skipper Nathan Heath led from the front. He booted two goals and was one of his side's best. Joshua Newman and Adrian Speedy were also excellent.
The Bulldogs finished the home-and-away season on top of the ladder. They stumbled in their first finals game against Somerville two weeks ago before bouncing back to claim promotion to MPFNL Division One.
NEXT WEEK'S GAMES
Division One
Dromana v Frankston YCW, 2.30pm Sun 17 Sep, GRAND FINAL, SkyBus Stadium