By Ranald Macdonald
FLINDERS resident Zeta Newbound attends weekly stretching classes at the Balnarring Town Hall on Tuesdays.
A former schoolteacher and physical education instructor Newbound, who celebrates her 100th birthday on 7 October, actively participates in all the exercises.
She was a pennant golfer and member of the Flinders Golf Club committee.
Newbound and her late husband Maxwell have two children, with her daughter following in her footsteps as a teacher.
The family had a weekender in Shoreham for 30 years when living in St Kilda, before moving to Flinders in the 1950s where they built a two-storey house.
Maxwell died of cancer aged 67.
Zeta Newbound's parents came from NSW but went on their honeymoon to England where they stayed for 10 months during which time Zeta, an only child, was born.
Her father was a dental mechanic and had served in World War I in the Australian 8th Field Ambulance. Her mother was a professional violinist.
After London, the family moved to Toronto, Canada for 10 years before settling back in Australia at Sydney's Bondi Beach for two years and then Melbourne.
Newbound was attracted to teaching and while at Toorak Central primary school, developed her skills and knowledge in physical education.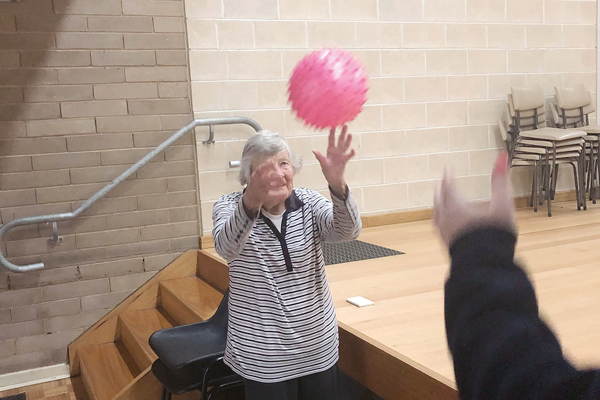 This latter area took her around Victoria training teachers and taking classes for the Education Department.
She was chosen with five others to spend a year in Japan based in Kure spreading the word about including physical education on the curriculum.
Newbound for many years has been a keen supporter of the ABC and keeps up to date on matters political and local. She is more than willing to engage in debate on most subjects, at least with those with open minds.
She will be surrounded by family and friends over the weekend of 7 October and might get a message of congratulation from King Charles.
First published in the Western Port News – 20 September 2023