THE former owner of Yaringa Boat Harbour at Somerville is hitting the trail for retirement in Frankston, but not without praising the area's bushland areas and taking a swipe at authorities for ignoring them.
"Everyone I know who likes a bit of bush walking and appreciating nature hops in their car and drives somewhere else," Borzecki, who has lived most of his life in Somerville, said.
"I am continually amazed at how few people know that we have more than 10 kilometres of pristine bush fronting onto the coast of Western Port, complete with large bush reserves.
"The area is readily accessible and stretches from the Bembridge Golf Club – yes, Somerville has a Golf Club – on the Tyabb-Tooradin Road, just down from Moonlight Sanctuary. The coastal reserve passes through Yaringa marina and goes all the way to Tyabb beach – yes, Tyabb has a beach."
Borzecki said the area's shorter walks included from Rolfes' Reserve to Watsons Creek.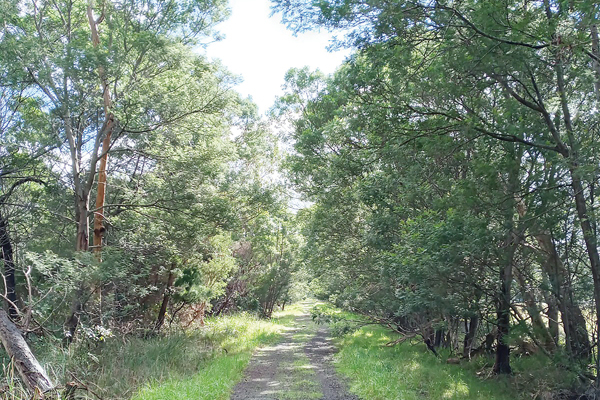 "These areas used to be heavily abused and used for stripping cars, shooting and by trail bikes, but now are very lightly trod by only a few," he said.
"There is one caveat, be aware that some areas are heavily overgrown and the snake population, even in winter, is immense. There are views from Mt Dandenong to Mt Baw Baw right down to Phillip Island as well as French and Quail islands. echidnas, wallabies and koalas and the full range of bush and wetland birds."
Borzecki, who in March lost a byelection for the Watson Ward seat on Mornington Peninsula Shire Council, said the lack of care for or maintenance of Western Port's bushland and coastal reserves was "another case of lack of interest by the shire".
"A simple mowing of the whole path once or twice a year would solve the problem; but there is no money in the [shire's] budget," Borzecki said. "Approval is needed from other parties, any excuse [is used] to not do anything in this forgotten part of the peninsula.
"Parks Victoria can blast a path through any bush in the name of fire access, but not here. Welcome to the North Western Port Nature Conservation Reserve."
The Watson Ward vacancy on the 11-member council was caused by the resignation in December 2022 of Paul Mercurio, elected as Labor's MP for Hastings at the November election. Borzecki received the highest number of first preference votes, 23.15 per cent, but lost to former councillor Kate Roper (21.48 per cent) after the distribution of preferences ("Roper returns to shire after Watson Ward win" The News 27/3/23).