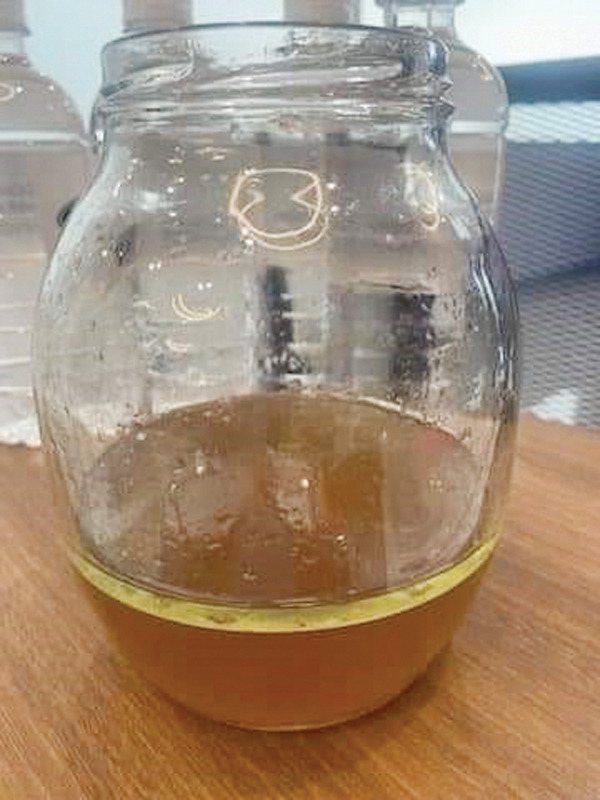 ANGRY car owners out of pocket thousands of dollars are demanding compensation after their engines were damaged by contaminated diesel fuel at a Hastings service station.
Several vehicle owners have told The News that their vehicles either stopped working or malfunctioned after buying fuel in the past two weeks from the United petrol station at 1996 Frankston-Flinders Road.
The petrol station franchisee Ram Vidiyala has acknowledged there was a water contamination and that the outlet had shut down the diesel pumps as soon as he was made aware until repairs are made. Vidiyala said he had received the first report from a customer of faulty fuel on Friday 13 October.
But Rod Schorres from Langwarrin said he bought 50 litres of fuel for his new Ford Ranger at the station two weeks ago, and seconds of driving out of the petrol station the car slowed down and a red light and water symbol showed on the dashboard.
"It's a brand new car so I called my car dealer and when I told them the light was coming up for water in the fuel pump they told me to not drive it any further," he said.
Schorres said mechanics at Ford in Mornington later told him there was around 80 to 90 per cent water in the engine.
"I'm pretty upset, because it's not right that we've paid good money for water," he said.
Schorres said he would be taking the matter further.
Rebecca Wilson from Hastings called on United Petroleum head office to "do the right thing" and respond promptly to people's claims for refunds and the costs of repairs.
Wilson bought half a tank of diesel on Sunday 15 October but as soon as she drove around the corner and was in Frankston-Flinders Road her Hyundai Santa Fe slowed down and was clearly shutting down.
"I had my two children in the car and it was pretty scary to be stuck on a busy road and not able to get anywhere," she said.
"I then had to wait two hours for a tow truck to come and help us."
Wilson said she had seen another driver at the station who was having trouble with his car after putting diesel in it, but she had already filled up by then.
"I asked a guy at the station who had been doing something with a dipstick and he just said 'no water'," she said.
Thankfully Wilson's mechanic friend was able to fix her car by Tuesday, but she is not hopeful of being refunded after receiving a call from United Petroleum head office telling her there was nothing on the $1030 repair bill receipt that mentioned water and so no 'evidence' of fuel contamination.
"Of course, I'll go back to my mechanic but they [United Petroleum] need to do the right thing, I'm a single mum and I've had loss of wages and no car, plus I've had to pay $56 for water," she said.
Despite the service station operators saying they had received "five or six complaints about fuel" media pages lit up with claims that their vehicles had been affected.
One Facebook poster said the fuel in her car had been tested by an independent mechanic and the 600ml sample was found to be more than 50 per cent water.
"Reach out so we can make a claim, power in numbers," she said.
Vidiyala said the affected fuel had been 'dumped' and the tanks were now being cleaned.
"We have a team working on it."
All compensations claims have to go through head office, which did not respond to questions from The News before Friday's 3pm deadline.
Anybody with a vehicle affected by the contamination must provide a receipt, preferably with pump number and mechanic's report.
Consumer Advocacy group Choice says fuel payments are protected under Australian Consumer Law.