Words and pictures by Barry Irving
RYE RSL was the venue for the annual dinner and presentation night for 100 Rye CFA members and guests on Saturday 14 October.
Hosted by Paul Biaguerra, the evening featured the presentation of a framed certificate to Rye captain Eddy Matt by assistant chief fire officer Jamie Hansen, recognising the 75 years of the brigade's service to the Rye community.
A life membership medal was presented to former captain Glenn Diamond, who was a member for 20 years after joining in 2003 as a firefighter and becoming deputy group officer from 2021 to 2022.
Diamond, who was active as junior leader, a group delegate and strike team leader, was thanked on the night for his service to the brigade.
There was also a presentation of flowers and certificate to Dawn Hind, who retired after 54 years of service to the brigade.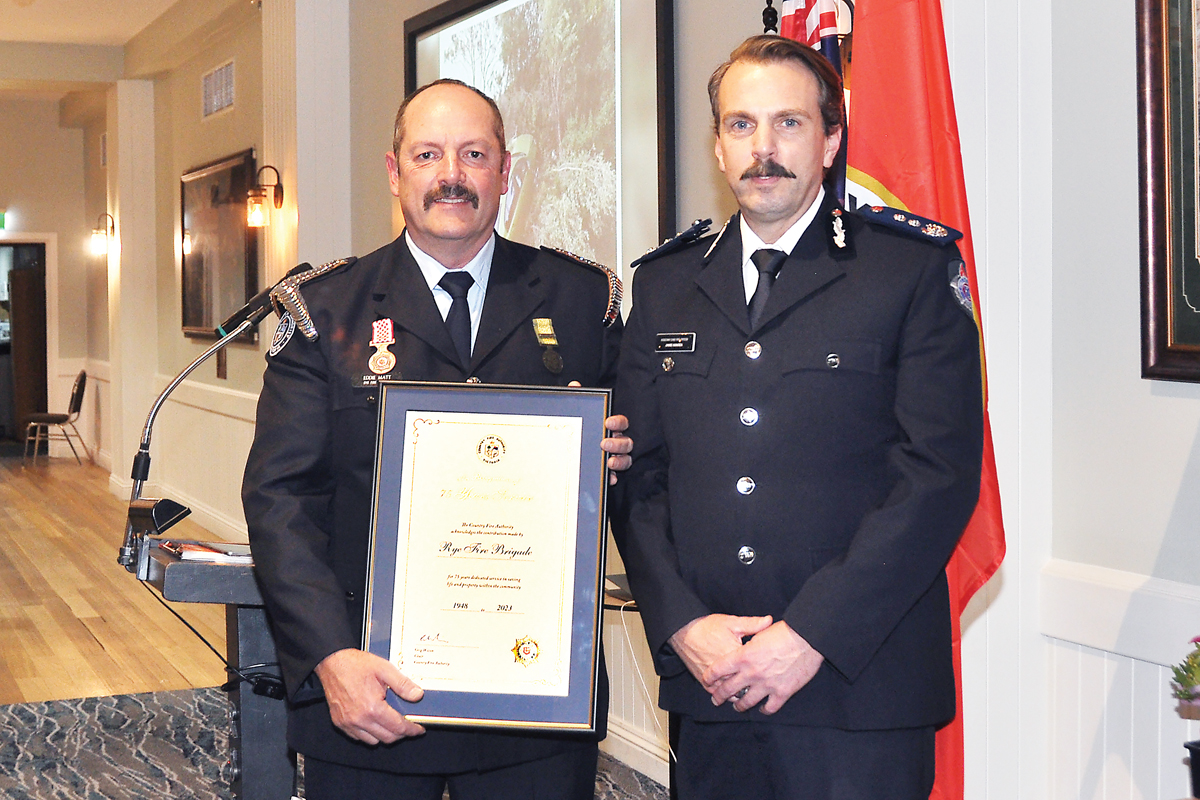 Firefighter of the year was awarded to Rob Thompson, and runner-up was a tie with presentations to Lieutenant Tim Griffiths and Lieutenant Locky Yanner.
The encouragement award was also a tie, with Owen Yanner and Drew Cole sharing the honour.
Congratulations went to Rob Thompson and Bob O'Toole for receiving the Captain's Award.
Kelly Stoner, who was recently awarded the Australian Fire Authorities Council Industry Award for fostering resilient communities, was also recognised.
Recognition awards for emergency response call outs included Lieutenant Tim Griffiths, 1073, Lieutenant Rob Thompson, 1063, former captain Peter Ellis, 1530, and captain Eddy Matt, 1712.
The night included an auction of donated items to raise money for the brigade.
Rye Fire Brigade was originally formed in 1945 but was not registered with the Country Fire Authority until 1948 as a rural brigade. Its first station was on the foreshore opposite the Rye post office, before it relocated to the current site in Collingwood Street.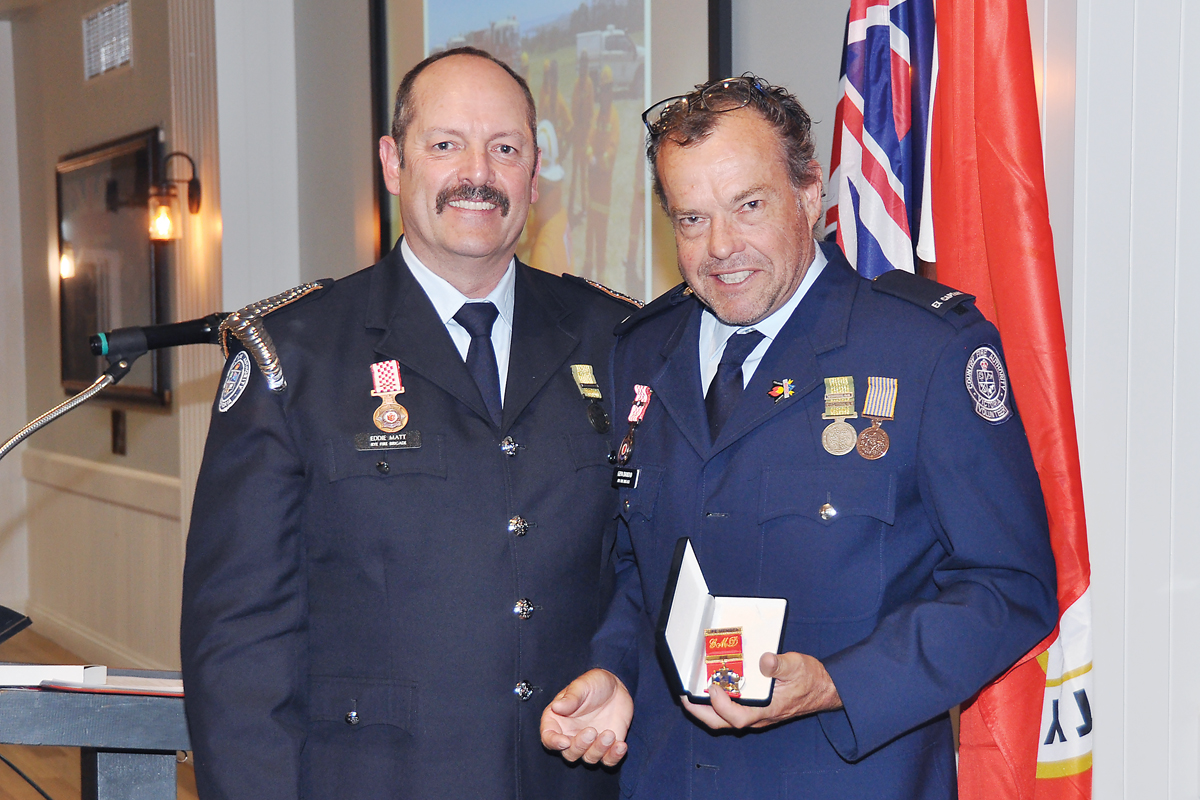 The early equipment of the brigade was mainly privately owned, including knapsacks, 44 gallon tanks on utes, and Sonny Waddell's truck, and the foreshore committee trust bought knapsacks and hand beaters.
The first station on the Rye foreshore was a small weatherboard shed provided by the foreshore trust to house the new truck, and was the brigade's home until 1967, when a new building was built in Collingwood Street.
The brigade has played important roles in many fire events, including the Black Saturday fires, and the more recent Black Summer fires. Members recently attended a national emergency medal presentation, where 18 members were awarded for their efforts during the 2019-2020 Black Summer fires.
First published in the Southern Peninsula News – 24 October 2023