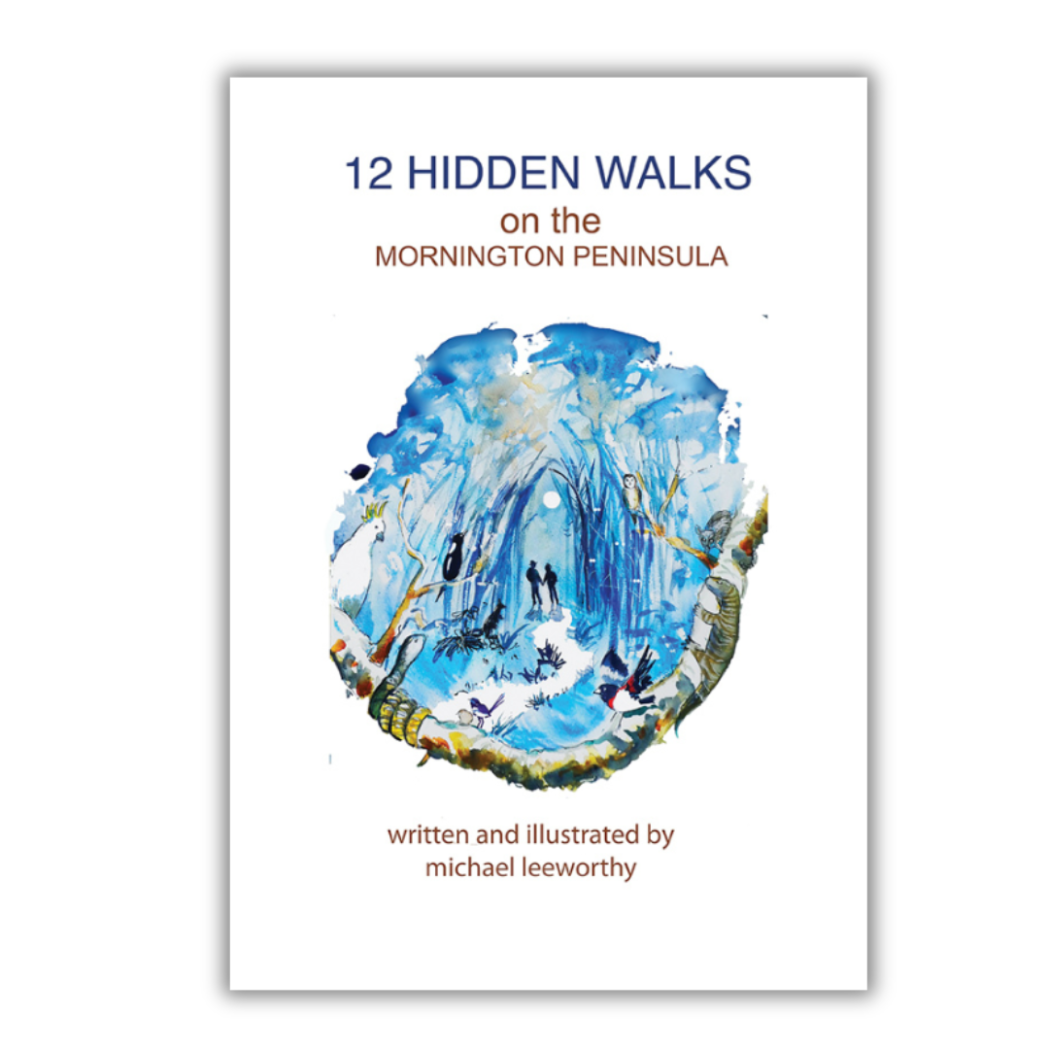 A SELF-confessed latecomer to hiking, Red Hill artist Michael Leeworthy managed to turn the restrictions of COVID-19 into positives: publishing three books on walking around the Mornington Peninsula.
Weaving narratives derived from his own observations and research Leeworthy has colourfully illustrated each book with his own paintings, many featuring creatures that can be encountered on the various trails.
"What started as something to do during COVID-19 became a true labour of love. Having so many walking trails at my front door was a blessing," Leeworthy said.
"When we were allowed to go further than five kilometres, I took the opportunity to explore some trails I had not explored before.
"I took my son Jesse on a few, and he was impressed with the old boy."
Leeworthy said many of the walks covered in his books had "never been documented before" and he decided to include tips on "responsible and safe behaviour when hiking in the bush".
Admitting to having "a couple of phobias", he also provides information about snakes and bats.
"The more information people have, the better. On average, three people die of snake bites each year," he said.
"Surprisingly, 226 people die from falling off ladders each year." His latest book includes a section on powerful owls.
"One great joy is seeing hikers carrying my book and not looking lost when I am out walking," Leeworthy said, before describing having "an actual author moment" when being asked to sign a copy of one of his books while sitting at a cafe.
"She asked me to sign her copy. I nearly cracked up but stayed nonchalant and signed the book for her," he said.
His latest book, 12 Hidden Walks on the Mornington Peninsula, includes 20 original paintings and illustrations and the walks range from four to 30 kilometres.
"I had thought three walks books would be enough, but I have found two more tracks recently," Leeworthy said.
"I may consider doing a coffee table book of my favourite walks illustrated in watercolour when I have time. Who knows? In the meantime, I have some children's books to finish."
Leeworthy's 12 Hidden Walks on the Mornington Peninsula completes the trilogy with 12 Walks from the Red Hill South Post Office and 12 Coastal and Wetlands Walks.
To find out where to buy Michael Leeworthy's books email michaellee48@bigpond.com or visit his gallery at 133 Shoreham Road, Red Hill South.
First published in the Southern Peninsula News – 31 October 2023