SURFBOARDS and an assortment of vehicles used to chase the often elusive waves drew hundreds of onlookers to this year's Vintage Surf Day at Pt Leo.
Mingling in the crowd and swapping surf tales were surfers of all ages, including some that could be classed as pioneers in what is now regarded as a respectable industry.
Surfboard maker Paul Trigger, of Trigger Bros Surfboards, said the vintage day was always "a great opportunity to renew acquaintances from yesteryear".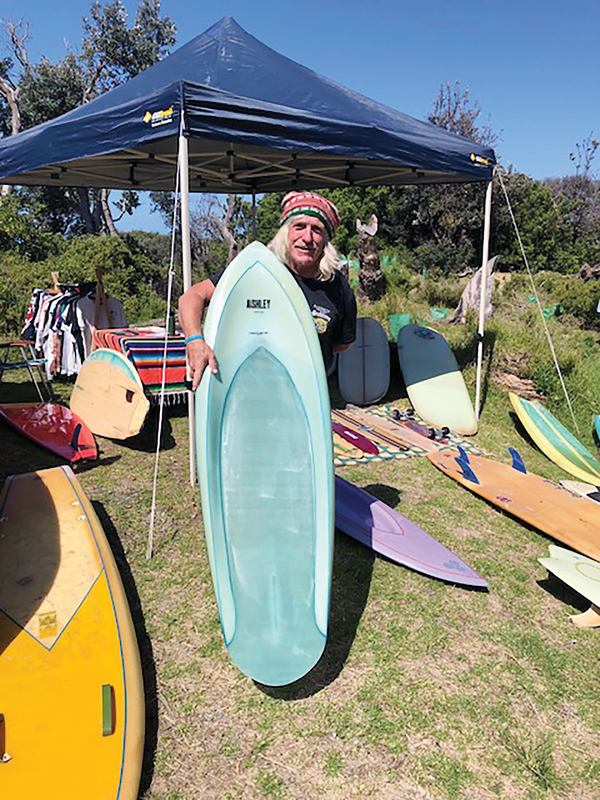 Notables at this year's event included George Rice, 89, Tui Wordley, 88, Clem, Rod Sly, Garth McIntyre and Rob Lippiatt.
Serving up a choice of take away food were volunteers from the Disabled Surfers' Association Mornington Peninsula branch, raising money for the association and the running of its annual beach days.
"We did very well, and it is great to have the support of the surfing community on the peninsula as well from further away," founding member of the DSAMP John Bowers said.
"Since DSAMP started the whole surfing community has been drawn together as was shown at the vintage day. We are very fortunate and grateful."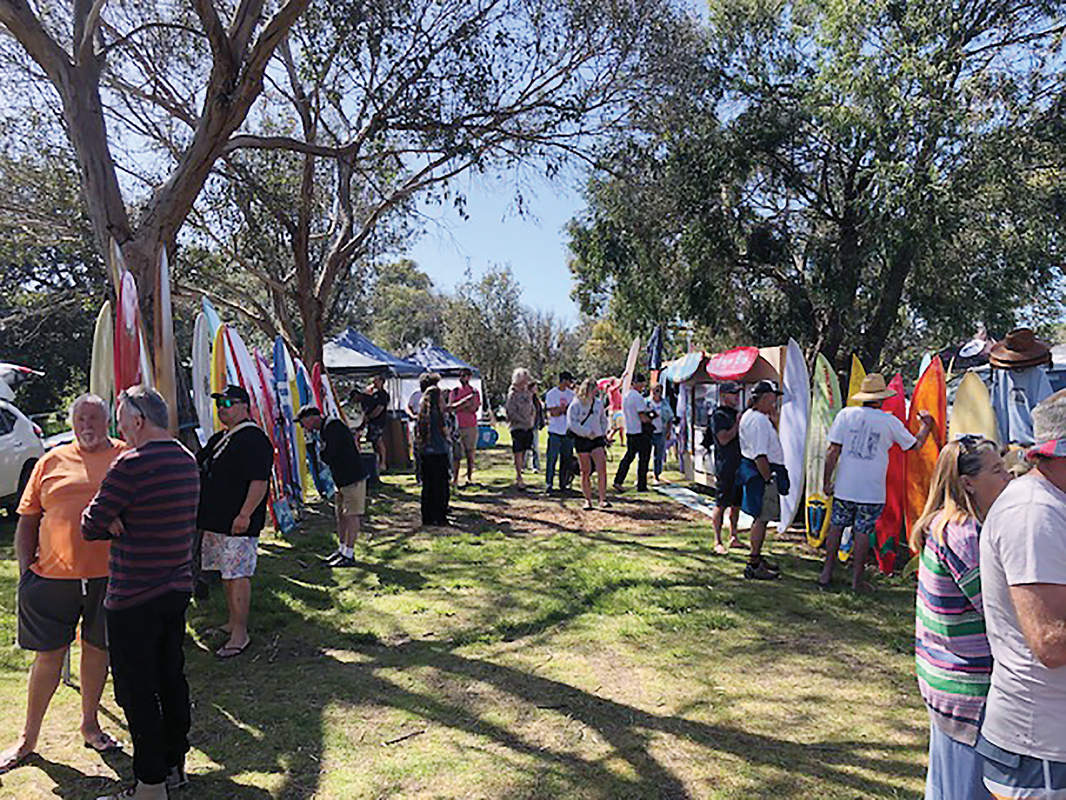 The day also served as a vehicle for the Clean Ocean Foundation to spread its message about the continuing dangers to health and the environment posed by ocean sewage outfalls, including those where the discharge comes from high grade treatment plants ("Clean Ocean pitches in for cricketers" The News 31/10/23).
First published in the Southern Peninsula News – 7 November 2023