A SMALL crowd gathered at Memorial Park, Mornington on Saturday to observe one minute's silence at 11am and participate in the Remembrance Day commemoration organised by Mornington RSL.
Speakers included the RSL's president, Meryn Cooper, vice-president Paul Patulovic and membership officer Graeme Savige.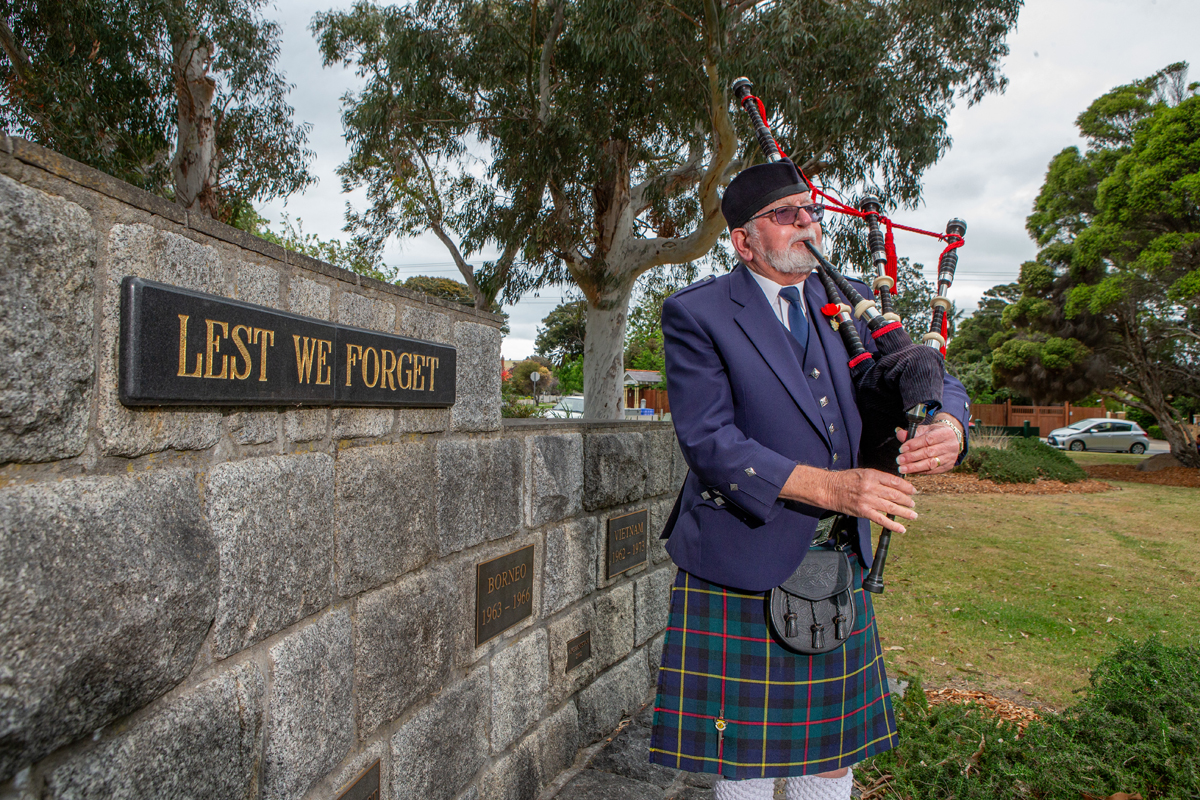 The bagpipes were played by Lindsay Burgess and the Last Post by trumpeter Joseph Tobias.
Remembrance Day (formerly Armistice Day), also known as Poppy Day, has been held since the end of World War I to honour members of the armed forces who died in the line of duty.
The one minute's silence marks the 11th hour of the 11th day of the 11th month when fighting formally ended on the Western Front in 1918.