PHOTOGRAPHERS can find inspiration anywhere and at any time. Last week was no exception, with Adam Richmond looking up and seeing some ominous looking clouds over the beach at Dromana.
The mammatus clouds can sometimes signal the arrival of an extreme weather system. They are composed of ice and can extend for hundreds of kilometres.
Although not rare, mammatus clouds are eye catching and are also known as bubble, marshmallow or cotton ball clouds.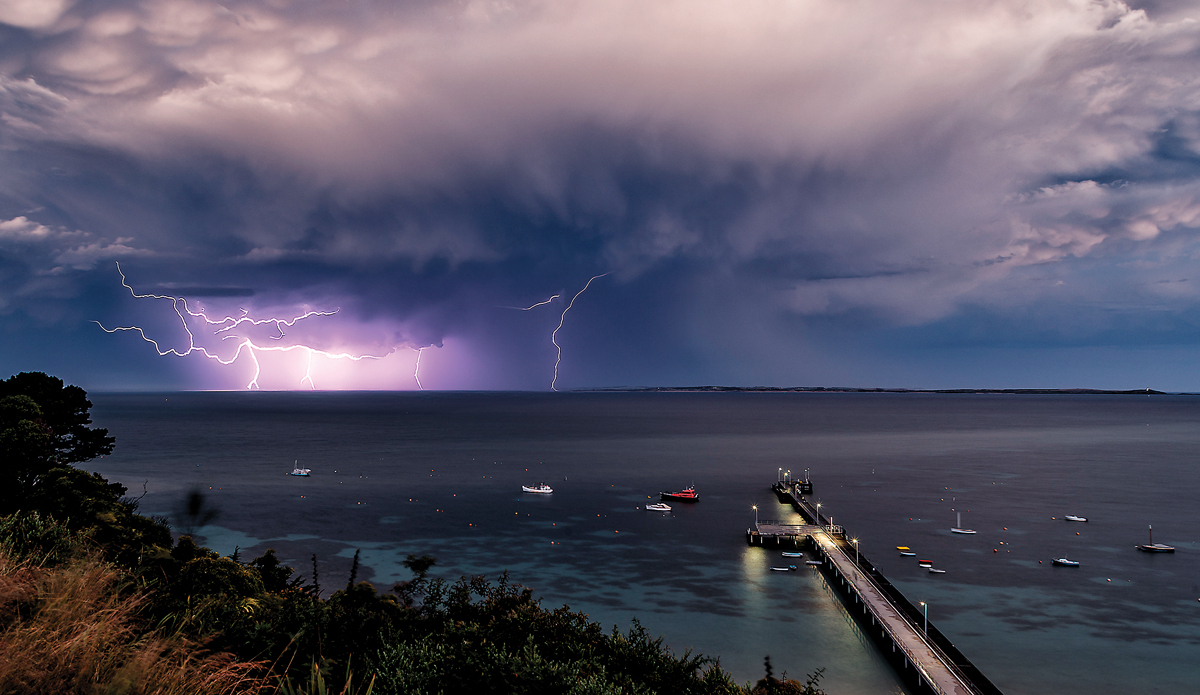 Meanwhile, staff photographer Yanni is known as a storm chaser, alert to storm reports, especially electrical storms.
He has already published one book of storm shots, Beautiful Storm – capturing the art in nature's fury, but admits he might need to consider a series as there is no chance of storms disappearing, or of him not wanting to give chase.
First published in the Southern Peninsula News – 14 November 2023