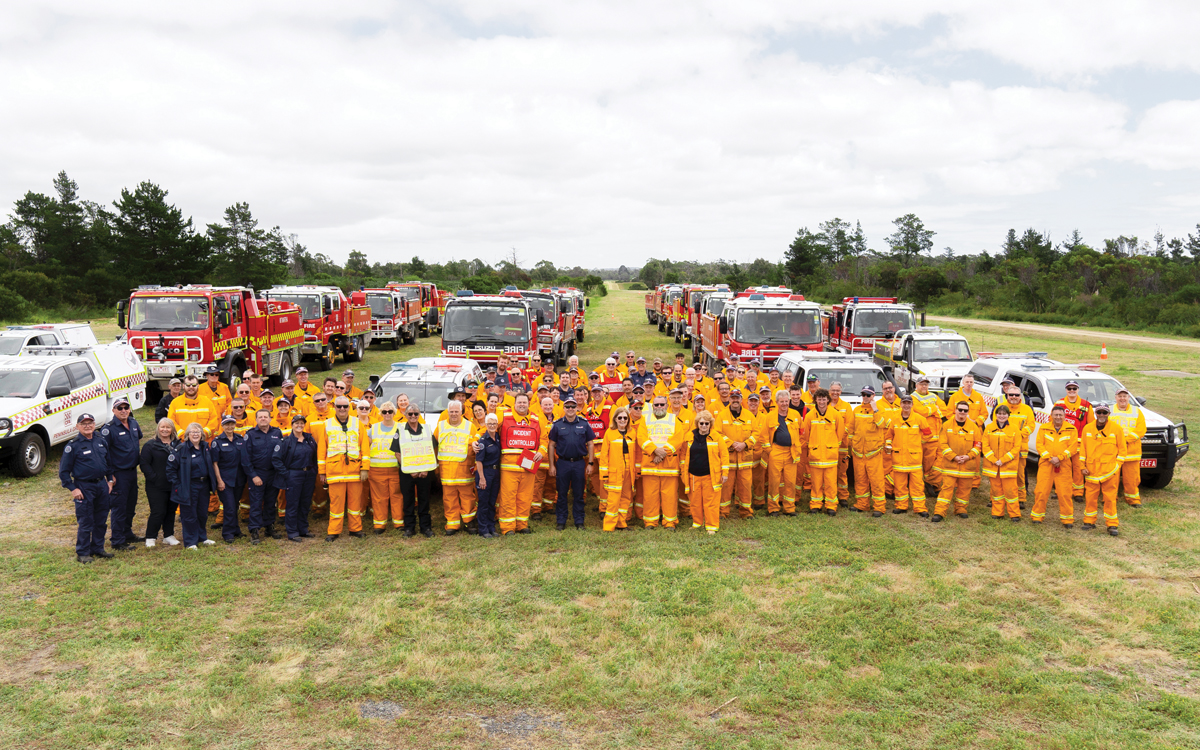 MORE than 160 CFA called to the Crib Point refinery over the weekend to improve their firefighting skills ahead of a predicted "challenging summer".
The volunteers from more than 20 brigades across the Mornington Peninsula and Western Port worked through a vegetation fire simulation involving more than 30 vehicles and aircraft.
"We're getting ready for the fast-moving intense grassfires that will come as a result of the abundance of grass we are now seeing across the state," Deputy Chief Officer South East Trevor Owen said. "The crews engaged in a range of activities, from grassfire techniques to operating bushland firefighting and asset protection.
The crews also practiced entrapment drills and hazardous trees assessments".
"They're putting their life on the line in many cases over the summer and going into dangerous situations but knowing that they're safe and they've done everything they need to do practically means we're prepared as an organisation and ready for the warmer conditions."