THE Mount Martha property Creeting Lodge, designed in 1926 by Melbourne architect Marcus Martin, will open for the first time with Open Gardens Victoria on Saturday and Sunday 25 and 26 November.
Named after a village in Suffolk, United Kingdom, the garden of Creeting Lodge was created in collaboration with the award-winning team at Myles Baldwin Design and blends European and Mediterranean plants.
"As the gates open, you are greeted by a regal guard of towering golden cypress pines, standing tall and proud for over 150 years," owner Paul Bonnici said.
"Heritage meets botany in the most divine way, with the original inhabitants of the garden, including red flowering gums, lilly pilly, and a splendid strawberry tree (Arbutus unedo), providing living memories of a bygone era."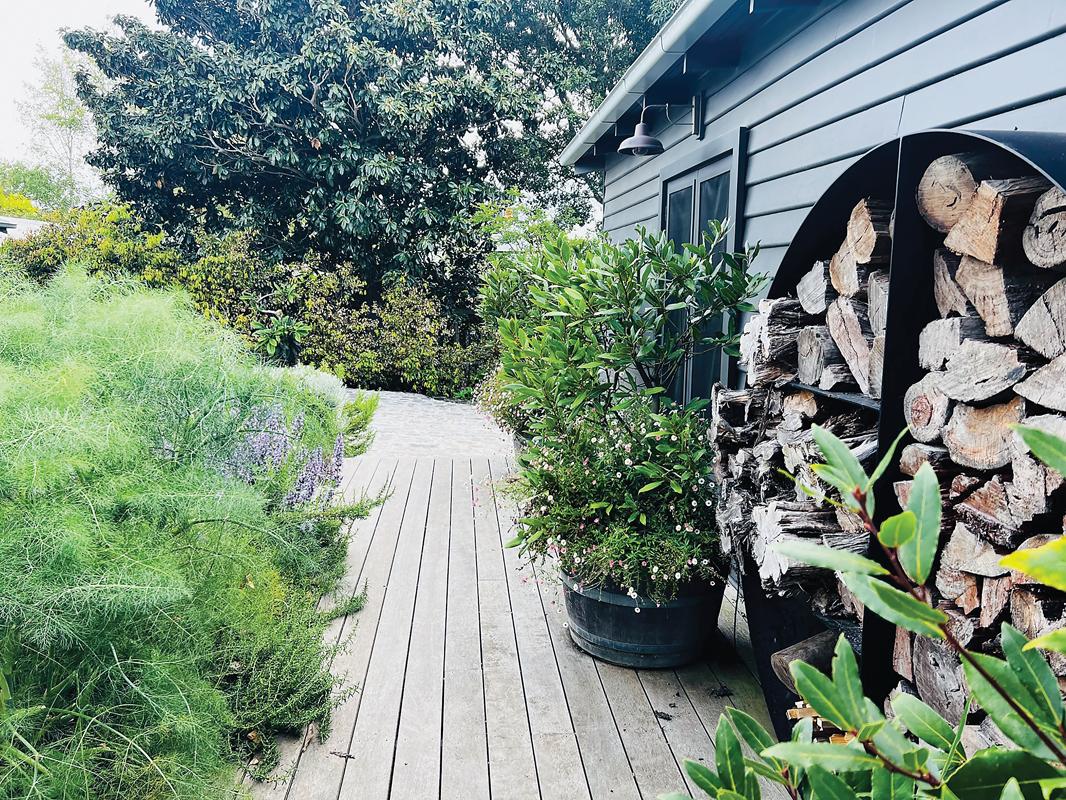 The new garden presents a space where trees such as hornbeams, magnolia "Teddy Bear", crepe myrtles, forest pansies, and mature olives are surrounded by lawn.
There is also a selection of palms—the European fan (Chamaerops humilis), Chinese windmill (Trachycarpus fortunei), silver date (Phoenix silvestrus), and the dragon tree (Dracaena draco) – along with anthuriums, salvia, French and oak leaf hydrangea, various species of viburnums and English box balls.
Creeting Lodge, 533 Esplanade, Mount Martha, 10am – 4.30pm Saturday 25 November and Sunday 26 November. Adults $10, students $6, under-18 free.
Tickets at the gate or via TryBooking opengardensvictoria.org.au/Creeting-Lodge