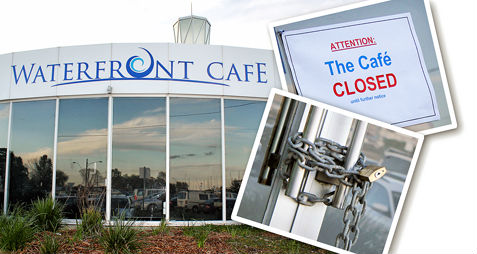 The operators of Waterfront Cafe in Hastings have placed the business into voluntary liquidation. Part of the shire-operated Pelican Park, the current operators of the cafe won the tender to run the business last year and took over on 1 July 2012.
The operators of the cafe are believed to have been in dispute with Mornington Peninsula Shire over their plans to sell the cafe.
The closure has resulted in the loss of four full-time and 10 casual staff.
A sign in the door of the cafe advises the business will be closed until further notice.