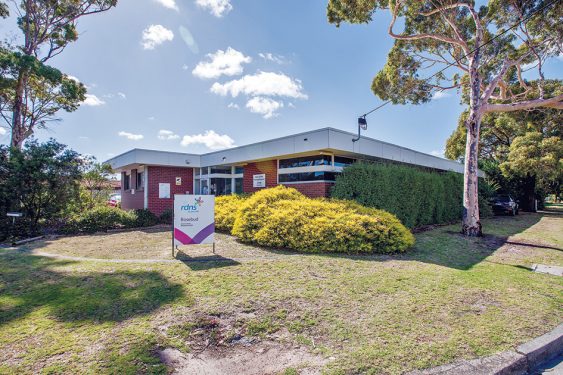 STAFF cuts at the Royal District Nursing Service's Frankston and Rosebud offices will not affect patients, according to the service's management.
The organisation says there will be "no change to patient-care".
The offices are being replaced by mobile care teams equipped with laptops to make house calls.
Administrative functions at the existing 14 suburban offices will be consolidated into four regional hubs – with the closest to Frankston and the peninsula being Moorabbin.
The RDNS office in Beach St, Frankston, will close in April.
No decision has been made regarding the continuation of the Cairns St, Rosebud, office "at this stage".
The Australian Nursing and Midwifery Federation expects the Rosebud office to lose six nurses as well as two administrative and one domestic staffer. It says six G3 nursing positions will be downgraded to G2.
It is not known how many staff will be affected at the Frankston office.
The RDNS insists no "front line" nursing positions will be cut, although "a number" of management, consultant, coordinator and administrative positions will not be required.
"Staff in these roles will have the opportunity to apply for newly created roles," a spokesperson said.
"Where redundancy is unavoidable, people will receive packages and access to personal and career counselling."
The organisation expects to cut around 80 positions overall. It is Australia's oldest and largest home nursing and healthcare services organisation and has been operating on the peninsula since the mid-1970s.
Victorian general manager Fiona Hearn said the changes would "deliver better back-up to front-line nurses and improved services to clients".
"The rationale is that the RDNS operating structure has essentially been unchanged for more than 30 years. For example, the current structure pre-dates even fax machines, and dates from a time when nurses had to drive into an office to receive a paper client list and schedule.
"Now, all of that can be delivered instantly via tablet computer, meaning time once spent on driving can now be spent providing patient care."
About 200 Australian Nursing and Midwifery Federation members met on Thursday to discuss the changes.
They say 150 employees across the metropolitan area, including many highly-skilled nurses, will be forced to compete for new, and in some cases, lesser positions.
Federation acting state secretary Paul Gilbert said members "have serious concerns about the proposals – if they are to proceed in their current form – especially as regards critical patient-care issues".
"These have been identified and need to be addressed," he said.
The nurses' federation and the RDNS will meet Tuesday 3 February to negotiate aspects of the revamp.