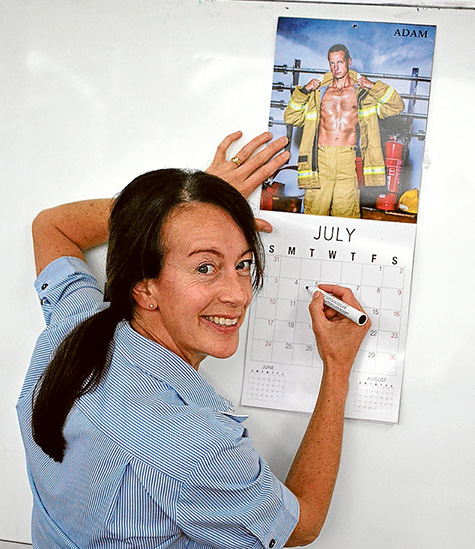 A STYLISED calendar featuring fire fighters from across the Mornington Peninsula is helping raise money for the new Monash Children's Hospital.
Designed to hang on the wall, the Victorian Firefighter Calendar 2016 displays a month a page with space for jotting down notes in each day's box. Public holidays are clearly marked.
The glossy pages feature fire fighters in posed, semi-action shots at locations all over the peninsula.
Producer Carolyn Donovan, of Mornington, said the calendar paid tribute to the crews who "go above and beyond every day to serve the community".
"They choose their valued profession because they want to make a difference in the world – to their community," she said.
"They are willing to put their own lives on the line for ours, every day, and for that the community is truly grateful."
This is the second calendar: last year's effort raised $2700.
"My husband is a firefighter and I saw that there was no calendar here and yet, overseas, lots of crews do them as major fundraisers," Ms Donovan said.
The print run of 500 is designed to raise $5000 for the hospital once costs are deducted. The online price is $20 or $15 when bought over the counter.
"The hospital is excited and proud that we are using the concept to raise funds for them," Ms Donovan said. "It promotes fire fighters in such a positive light."