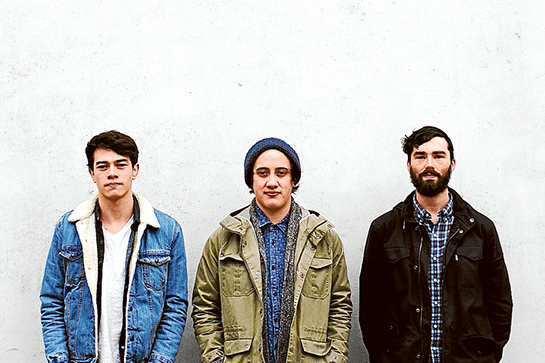 Woodlock is comprised of three members; Kiwi brothers Zech and Eze Walters on guitar and vocals and their mate Bowen Purcell, who provides the percussion.
Zech, Eze and Bowen formed a strong friendship after meeting whilst travelling overseas. From there, Woodlock was born.
They've worked hard to perfect the sounds they craft in the studio for a live setting. Their efforts focus on strong, energetic and creative live shows to take their performance to the next level.
Now based in Melbourne, the boys have gained some great recognition and created a strong following after tirelessly busking on every corner of Melbourne's central business district.
Woodlock released their second EP, titled Labour of Love in 2014, produced by Wayne Connolly (Josh Pyke, The Vines). Labour of Love made it to the top 100 ARIA charts, as well as charting on iTunes. They've sold around 29,000 EPs to date independently.
Woodlock released Sirens in September 2015, which gained them spots on the independent charts, top 50 iTunes charts and top 10 spots on the Spotify viral charts.
They wrapped up a huge tour selling out rooms all over the country and finished up last year at NYE on The Hill and Falls Festival.
Local fans will have their chance to see Woodlock live in the flesh when they head to The Grand Hotel in Mornington on Friday, 3rd June.
For tickets phone (03) 5975 2001 or go to www.grand.net.au.