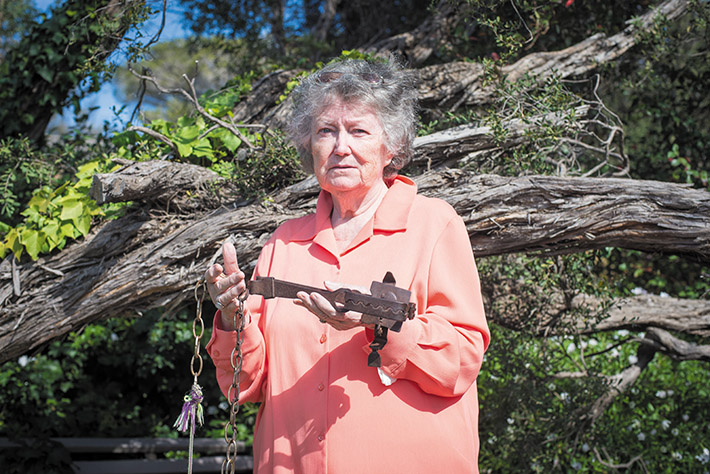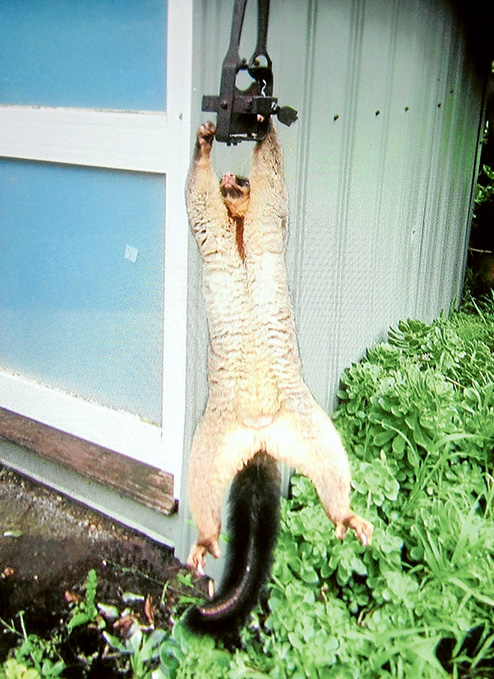 THE RSPCA is investigating a "horrific" case of cruelty in Rye after a young brushtail possum was caught in a steel-jawed trap tied to a wooden trellis.
It is unknown how many hours the distressed animal was forced to hang by its crushed paw at the vacant holiday house before a nearby resident saw it and reported it to a peninsula wildlife shelter.
Brenda Marmion, of the Crystal Ocean wildlife shelter, Rye, said the trap was a shocking example of disregard for native wildlife.
The possum was barely alive when its plight was discovered and it had to be euthanised by a vet.
"This case was really horrific, as the pain and fear the animal suffered was extreme," Ms Marmion said.
"We're lucky to have a lot of wildlife on the peninsula and possums are protected by the law, so it makes me angry and sad that some people won't make an effort to live peacefully with them."
Ms Marmion reported the matter to the Department of Environment, Land, Water and Planning, which has referred the case to the RSPCA.
RSPCA Victoria senior Inspector Tiffany Page confirmed an investigation was underway into a report of a possum trapped in a steel-jawed trap at a property in Rye, but was unable to comment further.
Under the prevention of cruelty to animals' regulations, it is an offence to set steel-jawed traps, regardless if they have caused injury to an animal or not.
It is also illegal to buy steel-jawed traps unless the buyer can prove to be a museum or antiques collector.
Offenders face up to 24 months' jail and fines of up to $75,000.
Under DELWP regulations, it is also illegal to "harass or interfere with possums" in any way.
Ms Marmion, a wildlife carer for about 30 years, said that while most peninsula residents enjoyed living in a natural environment, there were still some who refused to try to live peacefully with wildlife.
"I've seen some terrible things, such as someone who had illegally trapped a possum and left it in the cage on a hot tin roof for three days during summer," she said. "That is also illegal and just extremely cruel."
She said possum boxes, which can be fixed to trees or other high objects, make suitable homes for possums and will keep them out of roofs.
Anyone needing information or advice on wildlife, or wanting possum boxes, can call Crystal Ocean wildlife shelter on 0407 787 770.
The RSPCA is urging anyone with concerns about the welfare of animals to make a report to rspcavic.org or 9224 2222.
First published in the Southern Peninsula News – 27 September 2016