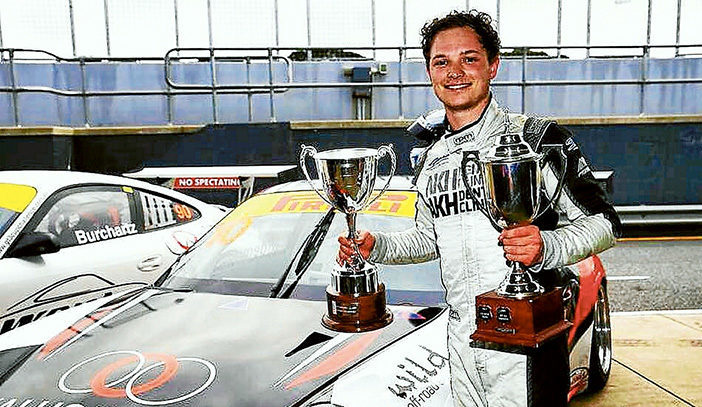 ROSEBUD carpenter Hamish Hardeman is well on his way to taking on the world in the increasingly popular sport of GT3 car racing.
The quietly-spoken 23-year-old won the Porsche CT3 cup challenge at Philip Island after a six-round contest against participants from all over the country.
Hardeman, who has been racing for about six years, developed a passion for the sport as a child when he followed his father – who raced an MX5 – to the tracks at Sandown, Winton and Philip Island.
While he started off racing motor bikes, by the time he was in secondary school Hardeman was racing cars on the circuit and was the envy of his mates at The Peninsula School.
"I used to get out of having to go to Saturday school sport, which was compulsory for everyone else, and my mates thought I was pretty lucky," he said.
Car racing has already taken Hardeman around Australia and in 2014 to Malaysia where he competed in a GT3 12-hour endurance event. His next step is the Porsche Carrera Cup in 2017, which runs alongside the V6 Super cars, and after that the world beckons.
"I'd like to race at the Australian Grand Prix, and eventually I think racing overseas is where I want to be and where the money is."
For a young person starting out it is an expensive pursuit, with a full year of racing costing about $250,000.
Luckily Hardeman can take time off work when required and has the support of family and a small sponsorship base.
But more sponsors are needed to help him follow his dreams.
Details: hamishhardemanmotorsport@gmail.com
First published in the Southern Peninsula News – 27 September 2016