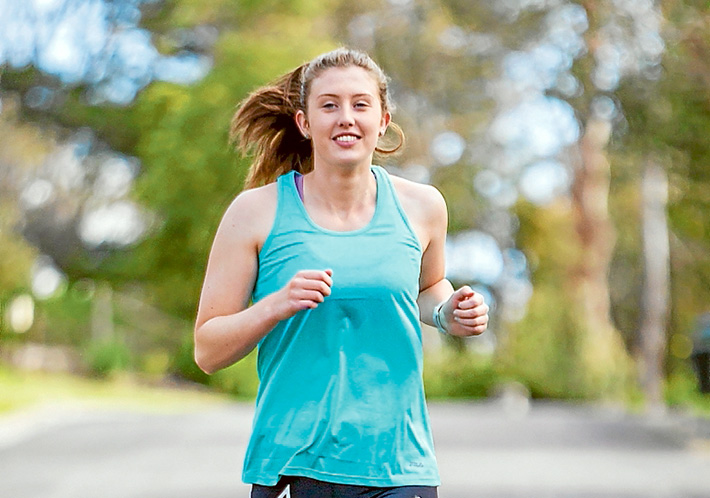 WHEN Mt Eliza student Zoe Craig, right, decided to try to raise $500 for mental health programs by signing up for the Melbourne Half Marathon on October 26, she hadn't planned on reaching her limit so quickly.
Within a day of starting her fundraising just a few weeks ago, the 17-year-old student had exceeded her original goal and increased her target to $1000. That too was reached within days, and the amount has increased steadily to now sit at just over $1700.
"My goal is now $2000 but, with a month to go, hopefully I will have to change that too," she said.
Zoe, who is in year 11 at the Peninsula School, decided to run the race to raise awareness of mental health after the experience of a close family friend.
Having also seen some of her peers struggle with the difficulties of mental illness, Zoe will donate the money she raises to Headspace, an organisation that runs programs and education for young people with mental health issues.
"I think mental health, particularly in young people, is a big issue and really under-reported," she said.
Combining a gruelling training schedule that includes running 10 kilometres every weekend with her heavy school workload and basketball commitments hasn't dampened Zoe's enthusiasm for the task ahead.
"I think doing the marathon for a cause makes it much more rewarding".
Donations can be made at: melbournemarathon2016.gofundraise.com.au/page/ZoeCraig