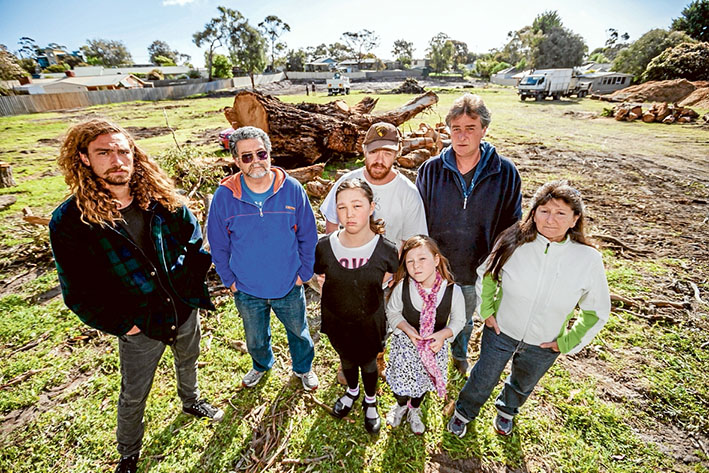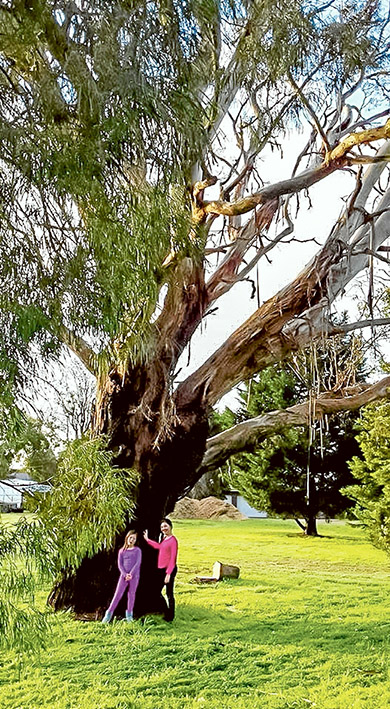 THE axing of one of the Mornington Peninsula's oldest indigenous trees has been labelled "an absolute disgrace" by heritage and flora and fauna experts.
Ecologist Malcolm Legg said he was appalled that a 15-metre gum from a 31-unit development site in Bayview Av, Rosebud, had been cut down, even after it was suggested by the National Trust that it be protected as a "tree of significance".
Mr Legg said the peninsula, once renowned for its strict controls on vegetation removal, was losing much of its significant greenery as developers ripped out trees and native bush for multi-unit developments.
"It's an absolute disgrace that this magnificent tree has been cut down."
A recent shire report on vegetation removal states that the peninsula had lost more than 90 per cent of its original native vegetation.
Peninsula resident and secretary of the Australian Wildlife Protection Council, Craig Thomson, said the site had a vegetation protection overlay on it, but when he queried the council, a shire officer told him it was not her responsibility, but "that of the developer" to ensure legal removal of vegetation once planning permits had been issued.
"This was a perfect opportunity for the council to follow up on tree removal, but they don't seem to see it as their responsibility," he said.
Mr Legg said he had admired the "magnificent" metre-wide tree since moving to the peninsula 14 years ago, and had contacted the National Trust to have it listed for protection.
"It is probably at least 500 years old and one of the peninsula's most significant trees and certainly one of the oldest," he said. "The tree was just on the edge of the development block, near the footpath,   and certainly did not have to be removed."
National Trust Mornington Peninsula branch acting chair Judy Walsh said she had inspected the tree two years ago and recommended to the council that it be included on a register to protect the shire's important trees.
She said she was "deeply saddened" to hear it had been cut down.
"It's happening all over the peninsula, trees are being cut down left, right and centre," she said.
Despite objections and a 20-signature petition presented to council on 14 June, council officers recommended support for the proposal at VCAT because of "demand for housing" on the peninsula, but with the provision that only 13 trees be removed.
Councillors disagreed and decided to advise VCAT that "had council had the opportunity, it would have refused the application" due to inconsistency with the Mornington Peninsula Planning Statement, vegetation removal and over development".
The development application was approved by VCAT in August.
A report submitted during the site's development application noted that an arborist had listed 30 trees on the site for protection,  but that others were  "either dead, of low significance and retention value", non-native to Victoria or the area, an environmental weed or in poor condition.
However, it is not clear which trees were considered as appropriate for protecting, and an inspection of the site by The News last week revealed only about nine eucalypts were left on the site. The News was unable to contact the developers and Mornington Peninsula Shire did not respond by deadline.
First published in the Southern Peninsula News – 1 November 2016