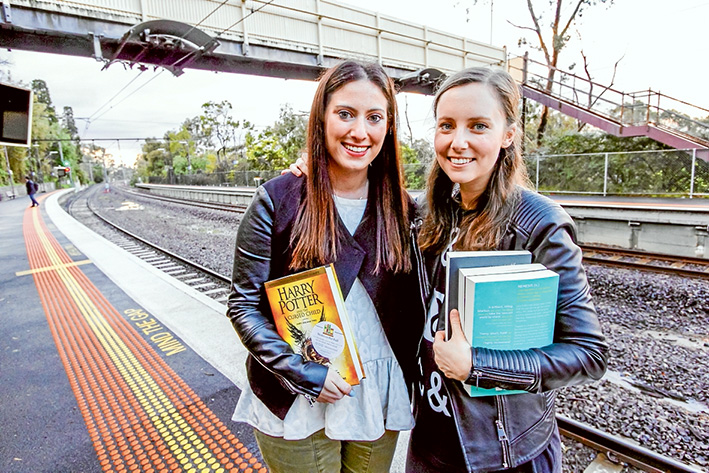 HAVE you ever felt like discussing the finer points of literature with fellow passengers while sitting on a train on the Frankston line?
Well now is your chance, with the Books on the Rail project coming to a train near you in December.
The idea is the brainchild of copywriter Ali Berg and primary school teacher Michelle Kalus, who have been leaving free novels aboard Melbourne trains for months in an attempt to share their love of literature and get commuters reading again.
Frankston commuters can look forward to their turn to read in the last carriage of the 11.14am Frankston line train – final destination Flinders Street – on the first Saturday of December.
Ms Berg said the Frankston line has been chosen to launch the 'book club' version of Books on the Rail, where subscribers who have received the book in the mail can meet up with a facilitator and join in the train chat anywhere along the line.
Judging by comments on social media, the success of the project speaks for itself.
"We have been tracking comments and it seems that it has really been embraced by Melburnians," said Ms Berg, who came up with the idea after a friend started a similar project on the London Underground.
Since launching the initiative for bookworms in April, Ms Berg and Ms Kalus now have more than 500 'book ninja' volunteers who leave books on trains, with stickers attached encouraging others to read and share. In fact, the idea has taken off so well that publishers are scrambling to get involved and the organisers no longer have to leave their own books to share.
"The response has been overwhelming and it's great to see people reading and getting involved in books discussion," Ms Berg said.
"It's got to be better than listening to other people's music."
See booksontherail.com for more information.
First published in the Southern Peninsula News – 8 November 2016