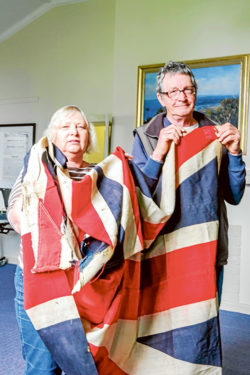 FORMER Dromana State School student and art prodigy Ewart Melbourne Brindle went on to become one of the most recognised artists and illustrators of World War II, but his early days in Dromana are not forgotten.
Dromana and District Historical Society will hold a one-day exhibition next month, showcasing Brindle's art and some of the memorabilia he took to the United States when his family moved there after World War I.
The Australian-American (1904-1995) is known for his posters for war bonds, as well as wartime magazine illustrations and covers, and US postage stamps. A keen motor enthusiast, much of his later artwork featured pre-WWI Rolls Royce Silver Ghosts and in 1971 he published a book of portraits of Rolls-Royce Silver Ghosts.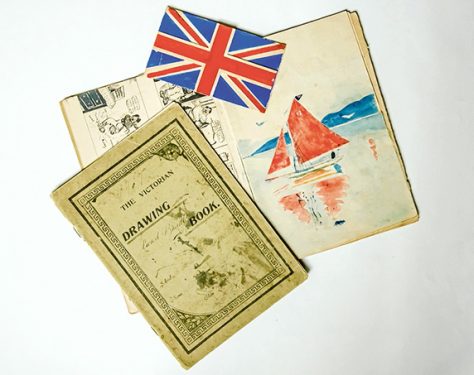 The young Brindle's artistic talents were revealed early when, as a young school boy, he would sketch full-rigged ships plying Port Phillip, not far from the Brindle family home at "Sunnyside" in Boundary Rd, Dromana. Even as a child his illustrations were admired for their detail.
His family moved to America in 1918, where he went on to produce illustrations for magazines such as Saturday Evening Post and Women's Home Companion, as well as posters for America's war effort in the 40s and postage stamps, all of which are now iconic images of the war years.
His career exploded over the next 40-50 years, with his paintings now in the Air and Space Museum, Washington, the Society of Illustrators and other museums, and even Buckingham Palace.
Brindle's Diggers Hat on Landing painting, which hangs in the RSL section of the Peninsula Club, and Weerona, hanging in Dromana Primary School, will be part of the one-day exhibition.
Other memorabilia on display will include the duster he wore when competing in car rallies in America, two of the Diggers hats he used in his painting, his school books from Dromana State School, magazine covers and a painting of his much-loved Union Jack that was uncovered by his nephew in a box stashed in the attic in 1970.
The flag, the centrepiece of the exhibition, was one of hundreds made in 1901 to be hung in triumphal arches in Melbourne to welcome the Duke and Duchess of Cornwall and York.
The young Brindle had proudly flown his flag daily during the war, repairing the fraying cloth several times over the years before finally folding it away and taking it with him to America in 1918, where his artist father had found work with the Panama Pacific Exposition. Brindle re-discovered it in a box in the 1970s and decided to paint it on canvas, complete with the hastily-sewn repair patches and safety pins that revealed years of wear and tear.
He later wrote that he wanted to be buried in the flag when ready to "cross the bar".
In 2012, Melbourne Brindle's nephew Roger discovered this and some his uncle's possessions and personal papers, many of them collected during his early years in Dromana.
Roger and his wife Margaret, who are holidaying in Australia, will be guests at the exhibition, at the Sandy Christie room at the old shire offices, Point Nepean Rd, Dromana,  10am-4pm on December 4. Free entry.
First published in the Southern Peninsula News – 15 November 2016