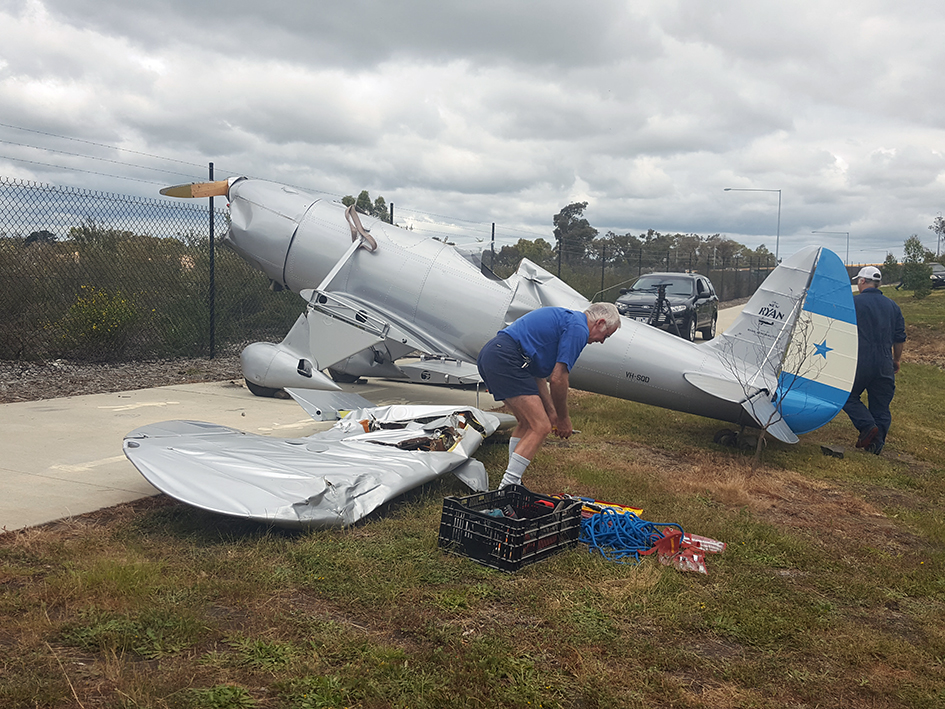 A Mount Eliza man is lucky to be alive after his aircraft suffered a total engine failure today and crashed onto the bike path that runs along Peninsula Link.
The accident occurred about 400 metres north of the Robinsons Road overpass in Baxter.
Graham Hosking, whose father began the successful Hoskings Jewellers chain of stores, was only slightly injured in the crash, suffering an abrasion to the head and a cut on his leg.
Mr Hosking's wife received a phone call while playing bowls that her husbands plane had crashed. But was reassured that it was his voice on the other end of the line.
The plane didn't fare as well. It suffered extensive damage.
The plane is a 1938 model, open-top, single engine plane from Ryan Aeronautical Company in the United States.
Police were on site, and air-field staff, believed to be from Tyabb, have begun to dismantle the aeroplane for removal.
There is no disruption to traffic as a result of the crash.