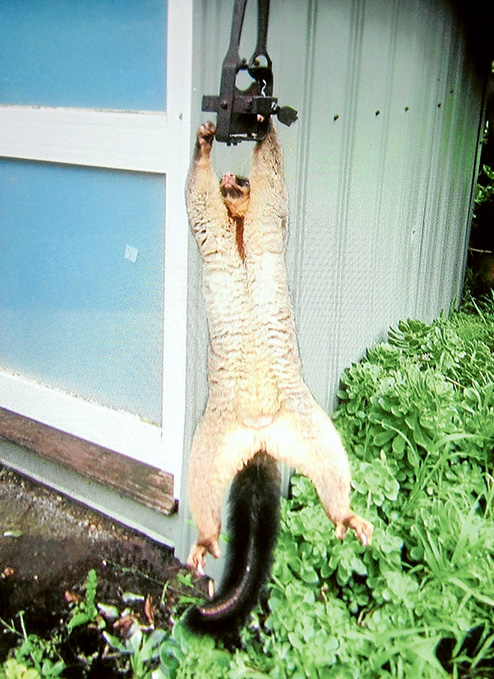 THE RSPCA is still investigating a case of animal cruelty involving a possum caught in a steel-jawed trap at Rye.
As reported by The News on 26 September the animal welfare organisation had launched an investigation into the use of the illegal trap to snare a possum at a holiday house in Rye.
The animal was rescued by a wildlife volunteer but had to be euthanised after its paw was crushed in the trap.
It is unknown how many days or hours the distressed animal was forced to hang by its crushed paw at the vacant holiday house before a nearby resident saw it and reported it to a peninsula wildlife shelter.
Under the prevention of cruelty to animals' regulations, it is an offence to set steel-jawed traps, regardless if they have caused injury to an animal or not.
It is also illegal to buy steel-jawed traps unless the buyer can prove to be a museum or antiques collector.
Offenders face up to 24 months' jail and fines of up to $75,000.
First published in the Southern Peninsula News – 22 November 2016