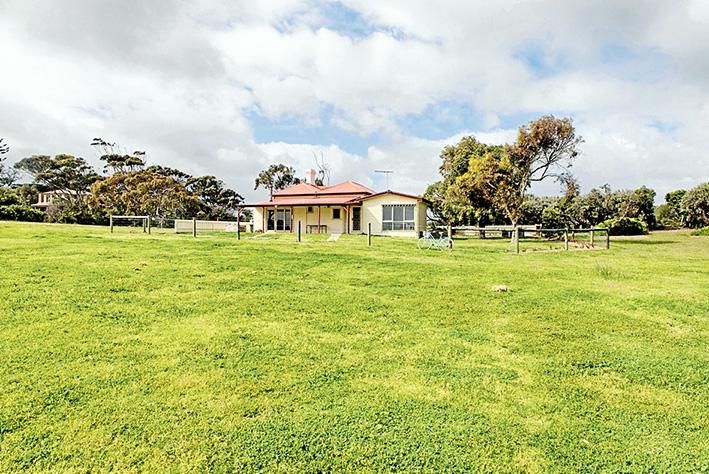 ARTISTS, writers and musicians are invited to apply to stay at a Mornington Peninsula Shire-owned cottage on land abutting Point Nepean National Park.
The residency program based at the former gatekeeper's cottage at Police Point Shire Park provides an opportunity for artists to work in a different environment and explore new ideas.
Balnarring-based photographer Daryl Gordon, who finished his residency at Police Point earlier this month, describes his time there as "a great indulgence as a creative artist".
"It's not often that you can take time out of a busy schedule and just be. By saying that, I mean having the chance to just think about your art, which in my case is fine art photography," Gordon said.
"I entered the residency with no pre-conceived ideas and just let the creative essence come forward. It was a great time to be able to catch my breath, breathe and create.
"I loved to unwind in a comfy chair at night after a shoot and watch the lights blinking on the bay and the ships cruising past, which is much better than any TV."
Gordon said he spent time "exploring and photographing the many different aspects of Point Nepean and the Quarantine Station".
"Photographing the Quarantine Station during the evening was quite an eerie experience – I definitely felt like I was the only living soul there."
The cottage where the resident artists stay was built for the boatmen working for the nearby quarantine station and in 1901 became accommodation for the station's gatekeeper. The station was opened in 1852 to prevent the spread of diseases from immigrants arriving by sea.
An extension provides studio space and the cottage has been renovated to meet heritage requirements. It has two bedrooms, a reading room, studio, kitchen and dining room, bathroom, vegetable boxes and back verandah with views of Port Phillip Bay.
Police Point is a nationally significant cultural heritage site in the traditional lands of the Boon wurrung balug, one of at least six clans of the Bunurong/Boonwurrung who were part of the Kulin Nation of Central Victoria.
Supported and fee-paying residencies at $300 a week are available, from two to six weeks. Artists must participate in public programs that contribute to the cultural life of the Mornington Peninsula.
To apply visit mornpen.vic.gov.au/PolicePointArtistInResidence. Submissions close Tuesday 31 January. Details: artsandculture@mornpen.vic.gov.au or 5950 1655.
Some of the images Daryl Gordon made can been seen at darylgordonphotography.com.au/artist-in-residency
First published in the Southern Peninsula News – 6 December 2016