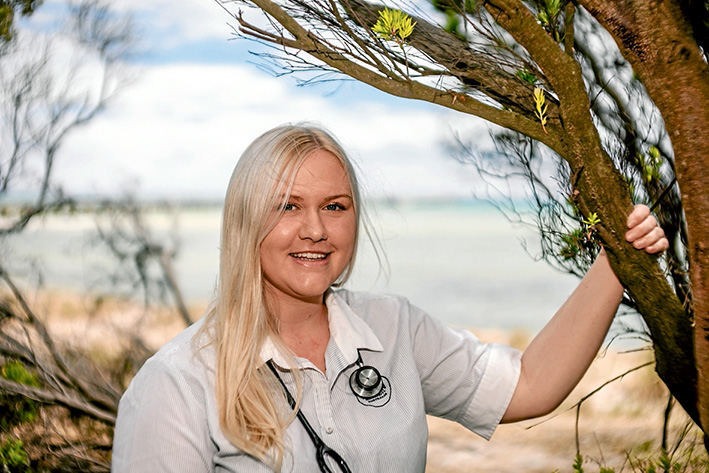 BLAIRGOWRIE nursing student Molly Moore is still a year away from qualifying, but the 22-year-old hopes her proactive approach to healthcare will reduce death and disease in third world environments.
After going on a study tour to Thailand last year with Deakin University, the former Rosebud Secondary College student decided that one of the simplest ways to prevent illness in poor communities was to teach better hygiene practices.
She has now developed a hygiene education program and will go to the Tanzanian township of Arusha with two friends in February to volunteer at the Tengeru district hospital, and deliver the program to local children.
"My first trip overseas was to Thailand and I was pretty surprised at the poor levels of hygiene practices and the gap in knowledge about the links to disease," she said.
"Simple hygiene measures such as washing hands regularly can reduce some of the spread of disease, but in some communities they are unaware of the links between hygiene and illness."
By working two jobs while studying, Molly has self-funded her trip to Tanzania, but is now raising $3000 for a Tanzanian orphanage to help out with medical equipment and school supplies.
And to help, her boyfriend's grandmother, Pat Tilley, has donated some handmade quilts which will be sold via a Facebook auction.
Molly has a gofundme page at gofundme.com/mjmtanzaniaproject online. 
First published in the Southern Peninsula News – 17 January 2017