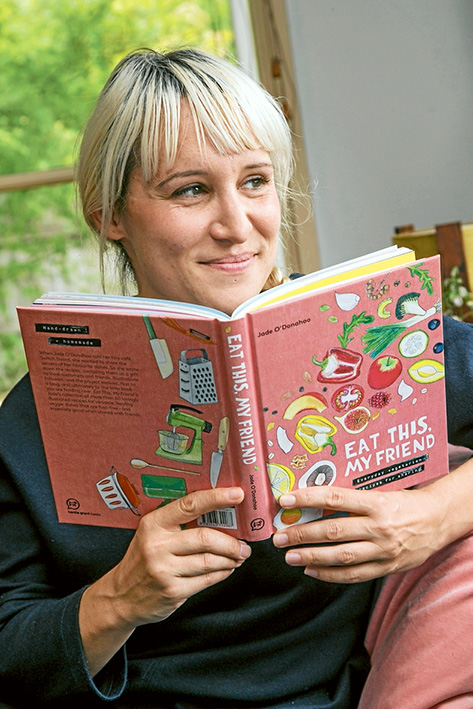 FORGET about stocking your pantry with exotic ingredients and trying to cook complicated recipes that you can't even pronounce – Frankston foodie Jade O'Donahoo says "simple" is back in fashion.
The former cafe owner has just released a self-illustrated cookbook of vegetarian recipes that hark back to her Italian heritage and her love of "uncomplicated" food.
She said the book – Eat This, My Friend – published by Hardie Grant Books, was inspired by the customer requests she received for her recipes after she closed her popular hole-in-the-wall cafe, Switchboard, in Melbourne a few years ago.
"I got so many people saying they missed the food and asking for the recipes that I started writing them down, they were all just there in my head and then one thing led to another," she said.
As the project grew and more recipes were included, O'Donahoo said she recognised she had hit on something special.
"Then I was encouraged to send it to a publisher so I did the illustrations and included some little stories, and in the end, I had a book."
O'Donahoo said she wanted to stick to recipes that didn't require people to "hunt down' tricky ingredients.
"The book is all about making healthy food accessible to everybody, so I've stripped it back to 'less is more'."
And that's a philosophy that has worked to make Eat This, My Friend visually appealing, right down to the many simple but colourful illustrations.
Despite several knockbacks from publishers, the single mother and child development worker persevered until a publisher decided to take a bite and commission the book's publication.
"It's all very exciting, there might even be more to come," O'Donahoo said.
See eatthismyfriend.com for details.