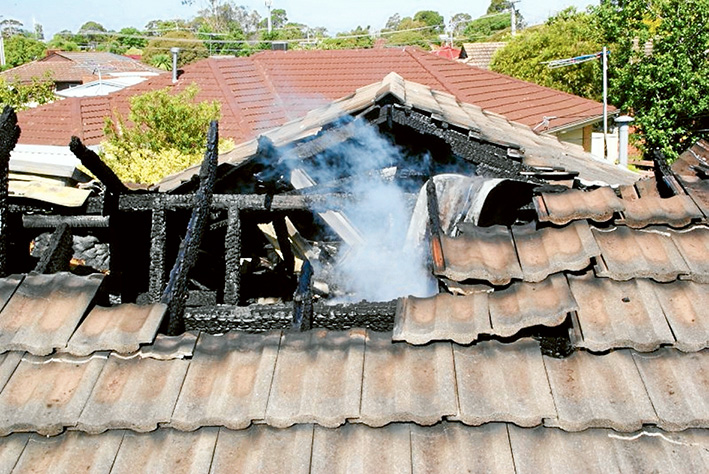 FRANKSTON and Mornington Peninsula fire officers have issued a warning to have air cooling and heating systems serviced after two house fires over the weekend of 7 until 8 January.
The fires in Seaford and Carrum Downs were among five in outer metro-Melbourne that fire crews believe were related to air-conditioners or evaporative cooling system.
The families were home at the time of the fires and were able to escape, but both the houses were damaged.
Carrum Downs station captain Steve Rhodes said investigations were continuing, but air cooling systems were likely to be the cause in both instances.
CFA state fire investigation coordinator Nicole Harvey said all air conditioners and evaporative cooling units should be serviced annually to help prevent problems that could cause an electrical fault or fire.
"People should maintain their air conditioners and evaporative coolers by ensuring the dust filters and vent outlets inside the properties are cleaned regularly, along with having the units regularly serviced according to the manufacturer's specifications," Ms Harvey said.
"Recent hot weather across Victoria means more people are cooling their homes with systems like evaporative coolers and these incidents may have been prevented had units been checked more regularly."
Mornington CFA captain Gary Bryant said heating units should be serviced at least annually to prevent a build up of dust and dirt, which can cause problems.
Ms Harvey said people should also check the latest product safety recalls online.
Victoria's director of energy safety Paul Fearon said not many people took the time to get their units serviced each year.
"Regular maintenance not only allows manufacturer's upgrades and adjustments to be made, it ensures your air conditioner or evaporative cooler will be working safely and efficiently when you need it most," he said.
See productsafety.gov.au/recalls to check evaporative cooling model safety.