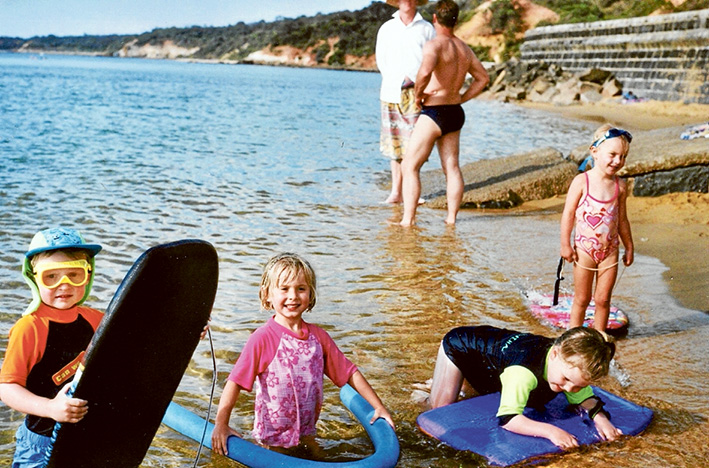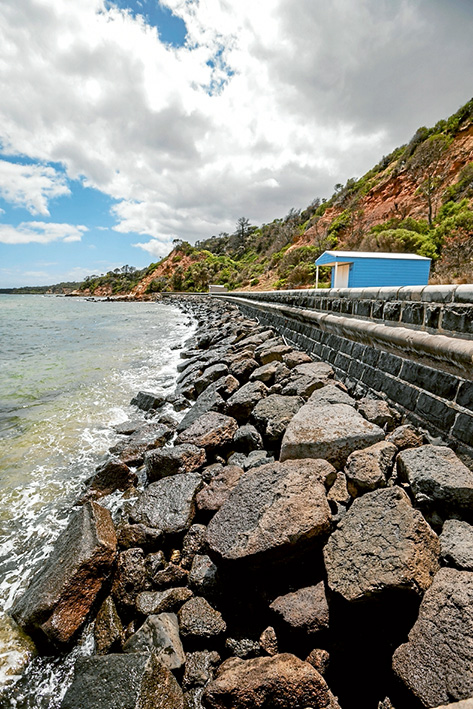 A STONE wall erected to stop erosion at Mt Martha has angered residents, who claim the "cost-cutting" measures had denied them rightful access to the beach.
Rocks were placed in front of a bluestone wall on the 600 metre-long Hawker beach and neighbouring Craigie beach late last year, amid concern the narrow strip of sand was disappearing and the cliffs were at risk.
But regular beachgoer Trevor Leslie claims the works, initiated by the Department of Water, Environment, Land and Planning (DWELP), had effectively cut the beach off from recreational users.
"We are distraught at the loss of access to the beach and can't believe there was no consultation," he said.
"All they had to do was keep the ramps there and put in some groynes; it would have been a better solution because lots of recreational beach goers used those ramps.
"We are supposed to be saving beaches, not destroying them."
The rock revetment works were designed to protect a stone wall erected 50 years ago to prevent cliff erosion.
Ted Stammers told The News that other measures should have been considered, and residents wanting to get to the beach now had to negotiate an "unsafe" and steep three-metre slope from a track behind the wall onto the sand.
"How hard or expensive would it have been to put a hand rail on the slope, if not steps; maybe, the shire would rather spend its money on damages costs for broken legs," he said.
"We want our beach back".
Another resident, Lauren Hillman, said she was also annoyed at the lack of  community consultation.
"Now we have a great mess of uncomfortable and unstable rocks with no thought given to the locals who have used this small patch of sand for years and years," she said.
"It would have been nice to have been consulted, not only this time but at others times, years ago when they came and destroyed the ramps that gave us more access to the beach and helped keep the sand in place.
"My family and I are deeply upset at the loss of Hawker beach and the destroying of our community asset."
DELWP program manager John Downs said the rock revetment was necessary to protect the cliff faces from powerful waves which can "compromise" the road, walking trails and assets above.
He said sections of the beach north and south of the seawall were accessible, but that access stairs that led to a small strip of sand adjacent to the seawall, exposed only at low tide, were damaged by storms and in danger of collapse.
"Reinstating stair access would have led the public directly into water rather than onto sand, creating a public safety risk," Mr Downs said.