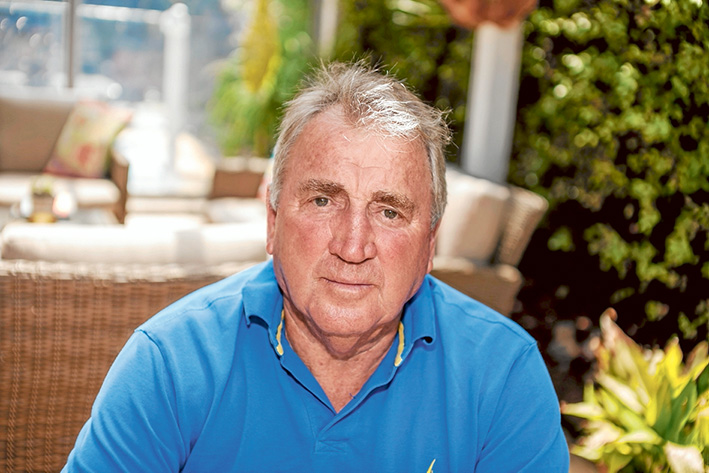 BLAIRGOWRIE resident Denis Baguley, above, will be a familiar name to many in Greater Melbourne for his contributions to the revival of the Shrine of Remembrance.
The former Melburnian, who moved to the Mornington Peninsula after retiring a couple of years ago, received an AM in the Australia Day Awards for his service to public administration in Victoria through infrastructure project management, and to veterans and their families.
As chief executive officer of the Shrine 2000-2015, and project manager, 2000-2003, Mr Baguley was instrumental in many of the changes in policy, programs and public access that saw the number of visitors to the Shrine grow from 270,000 to one million a year.
"Our intention when we started making changes at the Shrine back in 2000 was to bring it into the 21st Century, and I believe that we achieved that," he said.
During his time, about $70 million was spent on the building and its programs, to make it more accessible and modern.
Mr Baguley's background in project and centre management led to him being chosen for the job of reinvigorating the Shrine, and working closely with volunteers, veterans, architects, landscapers and other stakeholders to get the job completed.
"I'm honoured to receive this award and I was incredibly honoured to be nominated," he said.
"Over the many years I spent at the Shrine, I have met and worked with many veterans and volunteers and their families, and that is very humbling.
"They sacrificed a lot and we should be doing the very best for these people."
Mr Baguley now spends his time as a retiree on the peninsula, but is not by any means keeping a low profile.
His involvement with the Southern Peninsula Rescue Squad, where he volunteers as secretary, allows him to draw on his skills in finance and resource management.
"I'm just proudly offering a secretarial role at the squad, which does great work on the peninsula."
Before being head hunted for the Shrine position, Mr Baguley was the director of property and commercial development, Victorian Department of Infrastructure, and project manager, at the former Spencer St Station Authority.
He had various roles with the commonwealth department of administrative services, 1970-1997, and with Price Waterhouse Coopers, 2000.                                                               
First published in the Southern Peninsula News – 31 January 2017