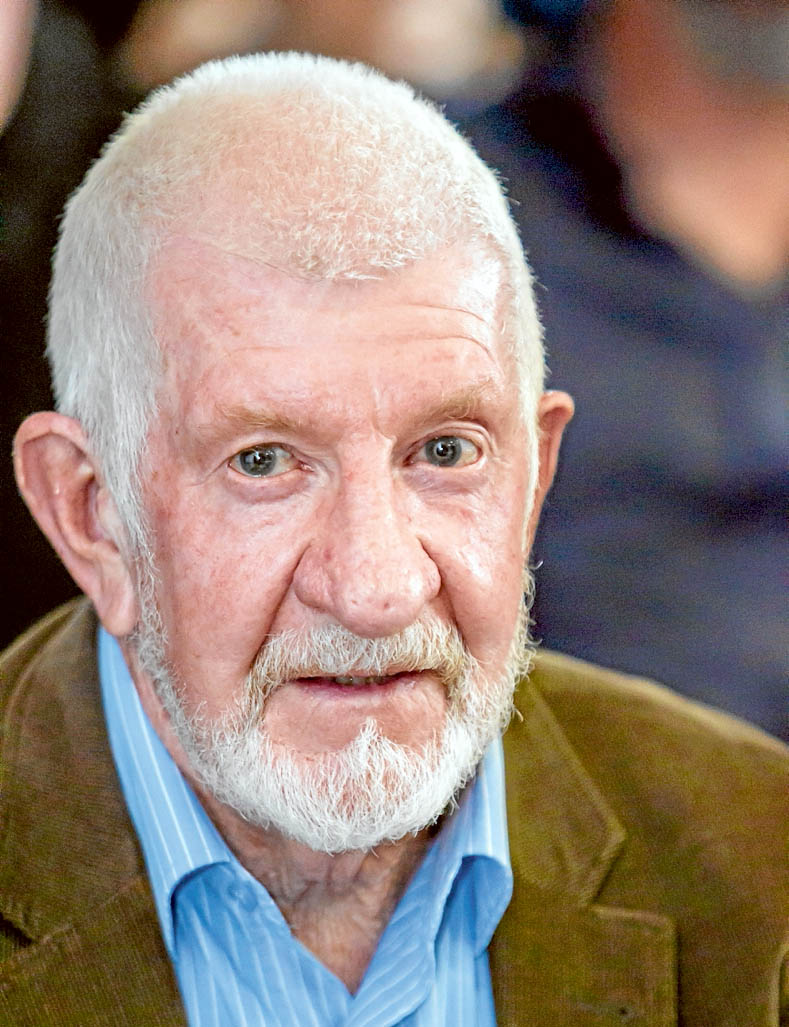 ONE of the Mornington Peninsula's busiest volunteers and community contributors has been recognised with the inaugural 'Lifetime Achievement Award' in the shire's Australia Day awards.
Barry Irving, right  received the honour after more than 50 years of volunteer work.
He has worked with the Salvation Army Boys Legion as a leader, helped with the Inaugural Nippers project at Gunnamatta Life Saving Club, been a crewman for Southern Peninsula Rescue Squad, elected president three times for the Rye Rotary Club, cooks for the police on New Year's Eve, and has dressed as Santa to raise money for Cotton Wool Babies, as well as for Rosebud Community Chamber of Commerce.
A regular contributor to The News and keen photographer, Mr Irving spends a lot of time providing free publicity and marketing for sporting and community groups to lift their profiles in the community.
Mr Irving, who flies to Cambodia with other volunteers next month to help build a toilet for a Cambodian school, said he is involved in many different causes, all of which are close to his heart.
But one he is particularly passionate about is the Community Bank, which now has branches in Rye, Dromana and Rosebud.
Appointed to the board in 2002, and continuing as a director, Mr Irving has helped oversee donations of around $6 million to community groups over 15 years.
Last year the bank, which runs on banking business model that is not shareholder driven, donated $250,000 to the Cloverleaf Foundation to help disabled people on the peninsula find suitable accommodation.
But even with so many volunteer projects on the go, the retiree was still "humbled" and honoured by the award.
"I was very surprised and very humbled by this award," Mr Irving said.
"I think it is fantastic that the shire is recognising and appreciating and awarding volunteers as a whole, and it is an honour to be one of them."
First published in the Southern Peninsula News – 31 January 2017