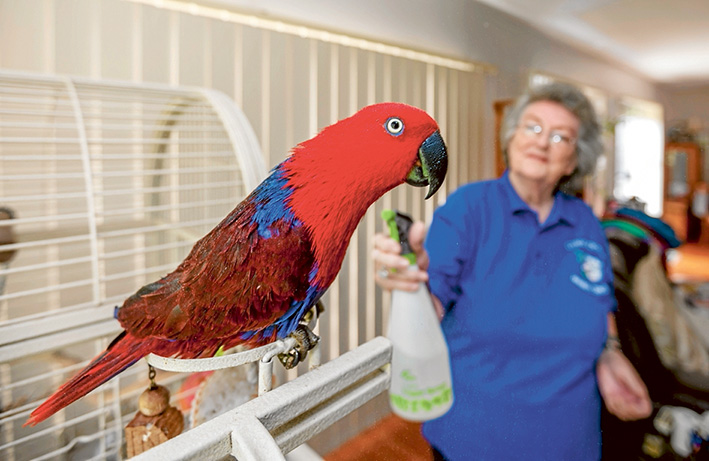 WILDLIFE carer Brenda Marmion wants property owners to use the "three-level" system when leaving water out for wildlife, to ensure easy access for all animals.
Ms Marmion, of Crystal Ocean Wildlife Shelter, Rye, has rescued, cared for, rehabilitated and released thousands of animals on the Mornington Peninsula for about 24 years, and has seen the devastating effects of extreme heat on wildlife.
She said people could relieve the suffering of animals on hot days by ensuring there was accessible water in appropriate containers.
"Sometimes wildlife can't get to the water because it's in containers they can't access, or in worse situations they can't get out of the container," she said.
Ms Marmion said water should be left in shallow dishes with rocks in it for lizards, in raised baths for birds, and in hanging containers for ringtail possums to protect them from predation.
Ms Marmion is also urging people to stop covering plants with netting that maims or kills wildlife, such as monofilament (thin, nylon) netting.
"You can buy old curtain netting from the op shops to cover your plants, and it's cheaper, safer and effective," she said.
Wildlife organisations around Australia have been negotiating with major hardware stores to stop stocking filament-type netting and only sell white knitted netting to protect plants from birds.