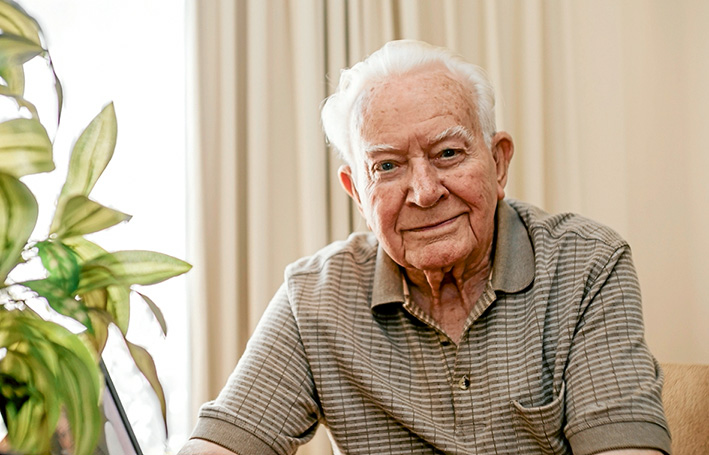 ROSEBUD resident Nigel Edwards is "passionate" about helping people and his record of more than 76 years working in public service is proof enough.
The 91-year-old JP, civil celebrant, bowls player, senior citizens register volunteer, Rye cemetery trust chair and Rosebud Probus Club committee member recently decided to "pull back" from his commitments on advice from his doctor, retiring from 10 years as document signing at the Rosebud police station.
Mr Edwards was recently honoured by Victoria Police area commander Brett Coloe for his "character, humour and knowledge" and his invaluable service to the police and community,
But while his duties at the police station may be over, the father of two and grandfather of three is still providing his JP services to people at The Village Glen retirement village where he lives.
"I wanted to keep going as long as I could, but my doctor thought I should take it easy after a few health scares, so I did," he said.
Since retiring from Kraft Foods in the 1980s, where he was instrumental in the expansion and marketing of Vegemite when it was at its height of popularity, Mr Edward's diary has rarely been empty, and he wouldn't have it any way.
His community spirit was developed early on when, as a 17-year-old in 1943, he joined the Australian Air League, eventually working his way up to being its chief commissioner.
"I love taking to people and have been actively involved in the community since I was young, and it's just what I love doing."
First published in the Southern Peninsula News – 21 February 2017