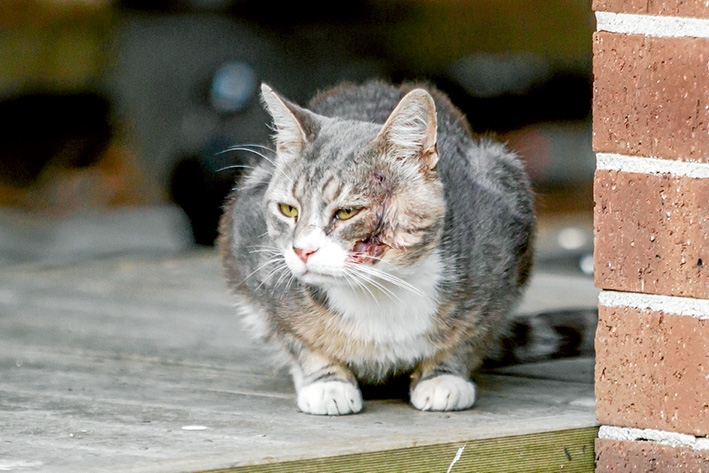 DOMESTIC and stray cats are running amok all over the Mornington Peninsula as many cat-owners ignore the cat curfew.
Environmentalists and wildlife carers have called on Mornington Peninsula Shire to enforce its cat curfew to stop increasing numbers of cats from killing wildlife and causing a nuisance to residents.
One Hastings property is being inundated with cats every night after a nearby vacant block was cleared of old cars and sheds.
Renate Luhn said she complained to the shire and was told by one officer not to feed them and they would "go away".
The shire adopted a 24-hour cat curfew in 1997, requiring all cats to be contained within the owner's property, with a $100 fine for a first offence, and more than $300 for subsequent offences.
Rye wildlife carer Brenda Marmion said many of the hundreds of injured animals brought to her shelter every year had been victims of cat attacks, and had to be euthanised because of the diseases cats carry.
"Cats out at night are one of the main causes of death and injuries to wildlife, but it could be so easily prevented if the cat curfew was enforced," she said. Most wildlife has little resistance to cats, which are an introduced species brought to Australia with European settlement.
"Lots of cat owners do the right thing, but so many don't, and cats are left out at night to roam and kill."
President of the Mt Eliza-based South Eastern Centre for Sustainability, Steve Karaktisos, said there were several ways that cats could be humanely controlled, but that laws were ineffective without enforcement.
Flinders MP and former environment minister Greg Hunt last year announced a plan to make French Island feral cat free under a community-driven plan to make the island a safe haven for wildlife by 2020.
He was quoted as saying feral cats had directly contributed to the extinction of more than 20 mammals since first arriving in Australia.
The shire did not respond to requests for comment.
First published in the Southern Peninsula News – 21 February 2017