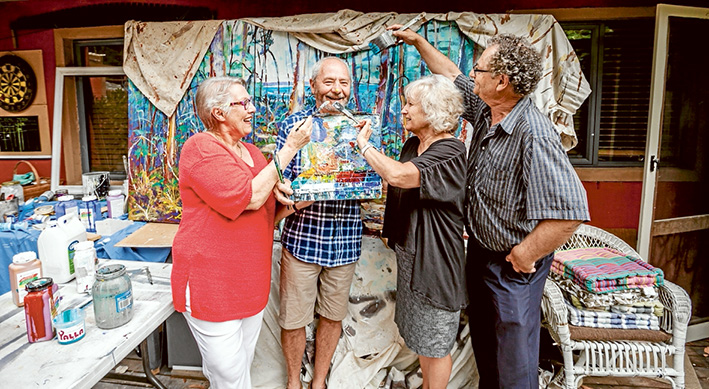 RED Hill artist Michael Leeworthy can't find the time to volunteer at his local op shop so, instead, he's donating proceeds from his next exhibition.
Leeworthy will give 25 per cent of the takings from an exhibition on 18 and 19 March to the Red Hill op shop, which distributes the money to several Mornington Peninsula charities, including the Peninsula Home Hospice and CFAs.
A member of the Art Red Hill committee for 20 years, Leeworthy is well known for his passion for contributing to the community.
The multi-talented artist wears many hats, having started the successful all-male Men's Book Club concept on the peninsula in 2009 and writing the book Get a Job to help young people find work.
He is currently working with Mornington Peninsula Shire and Parks Victoria to improve infrastructure on the walking trails.
Leeworthy said many of the works to be exhibited feature the peninsula's natural attractions such as Greens Bush, Cairns Bay (Kerry Green), the OT Dam and Bald Hill.
First published in the Southern Peninsula News – 7 March 2017