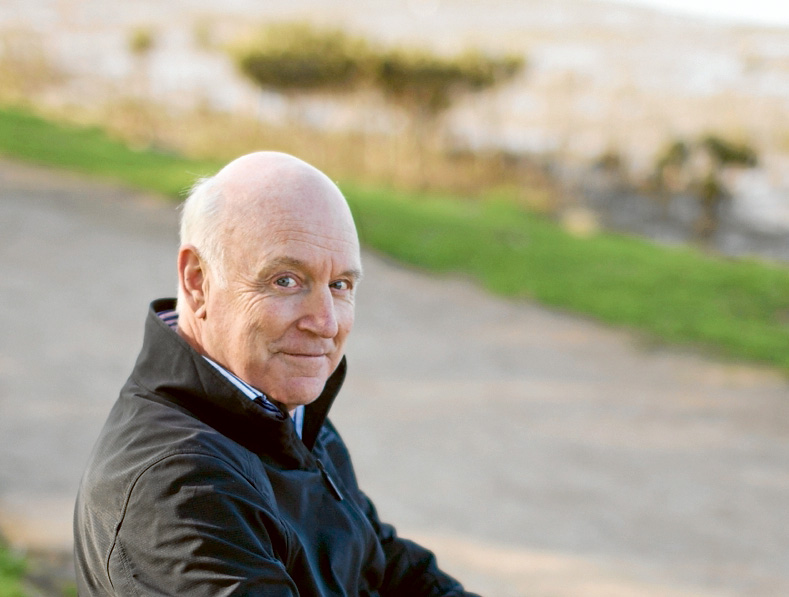 TRIBUTES for satirist John Clarke flowed from far and wide on Monday as news spread of his death the previous day while hiking in the Grampians National Park.
The location of his passing indicated his love of nature, which for many years had included a deep concern for the future of Western Port.
Born in New Zealand, Clarke, 68, was a founding member of Western Port Seagrass Partnership, an independent trust formed in 2001 to lobby for the protection and restoration of Western Port and its catchment.
Regarded by many as the funniest satirist in Australia, Clark three years ago told Mike Hast that he became interested in Western Port's environment after "sitting on the beach years ago and noticed lots of black particles in the usually clear water" ("Funny man on a mission" The News 1/2/14).
Clarke, who owned a holiday house at Phillip Island, said his "greening" followed subsequent conversations with scientists and ecologists.
He saw Western Port as "a special place … under great pressure from human development".
Clarke said sediment resulting from draining Koo Wee Rup swamp was "one of the principal problems" facing the bay ".
"This was a bad idea. It was a huge, 50 miles by 15 miles sponge that filtered runoff before it entered Western Port. It was a work of genius by nature."
Western Port Seagrass Partnership's objectives include improving natural resource planning, management and research in Western Port. It encourages, guides and sponsors research into seagrass and the broader Western Port ecology "to ensure decision-making is based on sound scientific knowledge". It aims to "accelerate the implementation of protective and restorative works in the catchment and bay".
Clarke's death sees the loss of a strong and sincere advocate for the environmental health of Western Port as well as one of the most astute commentators on the often hypocritical actions of those who play a part in the wellbeing of Australia.
First published in the Western Port News – 11 April 2017