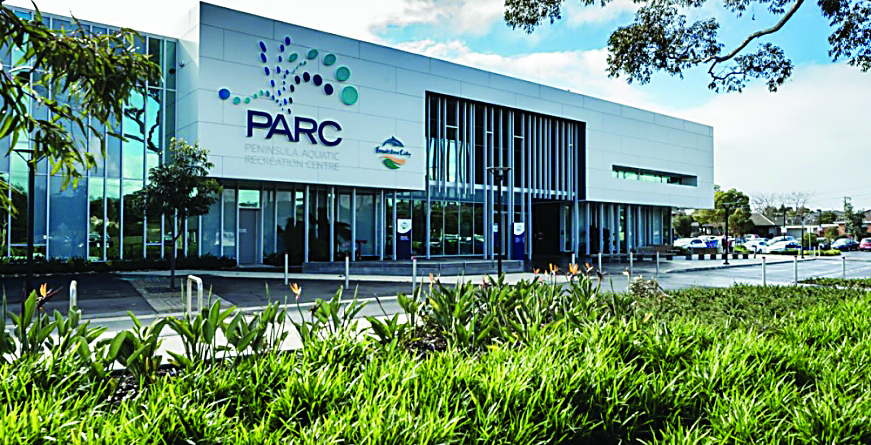 A COMPANY set up by Frankston Council to manage swim centres has been negotiating with Mornington Peninsula Shire council to take over management of peninsula sports centres.
Peninsula Leisure Pty Ltd has expressed an interest in operating recreation centres across the peninsula.
The shire tested market appetite for taking over management of Pelican Park Recreation Centre in Hastings, the Crib Point Pool, Civic Reserve Recreation Centre in Mornington and the Somerville Recreation and Community Centre.
Peninsula Leisure Pty Ltd, a subsidiary of Frankston Council established in 2013, operates the Peninsula Aquatic Recreation Centre (PARC) in Frankston and the Pines Forest Aquatic Centre in Frankston North.
It is not known if Peninsula Leisure makes a profit or loss since no financial accounts are publicly available. The company is effectively funded by Frankston ratepayers.
Negotiations to possibly outsource the management of community sports centres on a for-profit basis comes amid delays to basketball stadium upgrades in Frankston and Somerville.
The Western Port Basketball Association is unhappy that no reconstruction work has begun at the Somerville Recreation and Community Centre – one of the stadiums that may see its management outsourced by the shire – a year after basketball courts and the main building were fire damaged.
Frankston Council is engaged in a bitter fight with the Frankston & District Basketball Stadium about promised upgrades to its stadium amid fears by the association that council wants to seize control of its buildings leased on council land.         
Frankston Council CEO Dennis Hovenden did not answer questions about Peninsula Leisure's finances before publication deadline.
ASIC records show 300,000 shares in Peninsula Leisure have been issued and are wholly owned by Frankston Council. 
PARC CEO Tim Gledhill also did not answer several questions about Peninsula Leisure's finances and did not respond to questions about negotiations with the shire to operate peninsula sports centres.
"Peninsula Leisure Pty Ltd is a subsidiary company of Frankston Council with an independent board and management, with specialist expertise, established to operate within the increasingly competitive health, recreation and leisure sectors," Mr Gledhill said in a statement.
"Peninsula Leisure has proved to be an industry leader delivering exceptional customer experiences through its management of PARC, which was awarded Facility of the Year at the Aquatic and Recreation Victoria Awards in 2016.
"With close to 10,000 members and over 850,000 visitations a year, Peninsula Leisure continues to focus on building the value PARC provides to the community."
The directors of Peninsula Leisure are – chair Roseanne Healy who is also a director on many South Australia company boards; remuneration and reward committee chair Barbara Crook; strategy and marketing committee chair David Shilbury; audit and risk committee chair Simon Allatson and Phillip Johnson who is also chief financial officer of South East Water.
Both Mr Hovenden and Mr Gledhill did not answer questions about any remuneration and rewards paid to Peninsula Leisure directors.
Shire chief financial officer Matt Green confirmed "a request for proposal process" for the four sports centres took place last year.
"The process does not indicate council had made a decision to outsource services, rather it was to gain a clearer understanding of other operators in the field," Mr Green said in a statement.
"Having tested the market, and shared these findings with council, the shire continues to review various options to ensure the best outcome for the community.
"Access to health and fitness opportunities remains a priority, and council is focused on ensuring the best value-for-money services are offered to our community."
Mr Green said the review "included staff, facility members, user groups and discussions with other local government facilities' management teams".
Questions about shire council officers recommending a commercial manager be appointed to take over the running of Devilbend Golf Course in Moorooduc were not answered by Mr Green.
Park Leisure board member David Shilbury sits on Golf Victoria's board.
It is not known if Peninsula Leisure has expressed any interest in running the golf course.
First published in the Southern Peninsula News – 16 May 2017