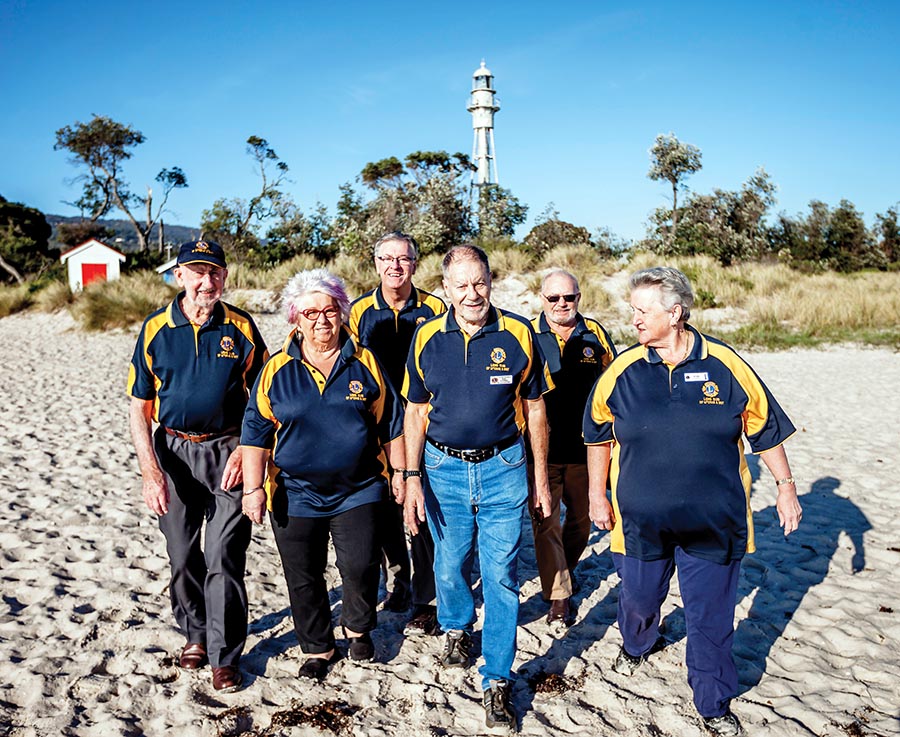 PENINSULA Lions clubs are celebrating the 100th anniversary of Lions Clubs International, and the 70th anniversary of the organisation in Australia.
The first Lions club met in Chicago in the United States on 7 June 1917. Lions Clubs International now has about 46,000 clubs and 1.4 million members worldwide.
American founder and businessman Melvin Jones believed people who were successful in business possessed the tenacity, drive and determination to do good work in the wider community.
The first club in Australia was founded by William Tresise at Lismore in NSW in September 1947. Australia was the 18th country to join Lions Clubs International.
When Tresise died in 1975, Lions Australia had almost 1000 clubs. There are now more than 1200 in Australia and Papua New Guinea.
To mark the centenary, Lions clubs in Australia are taking part in the Community 100 Program, donating more than $100,000 to more than 100 projects in the categories of Youth, Vision, Hunger, and Environment.
Helen Turner of Rye Lions said Lions Clubs International was a secular and politically non-aligned community service organisation that sought "to create and foster and spirit of understanding among the people of the world".
"Volunteers raise funds to meet humanitarian needs whether local, national and international, including disaster relief, support for the environment, medical research, and support for youth and older people," she said.
Lions in Australia have supported development of the bionic ear, cervical cancer vaccine, and research into diabetes and childhood cancer.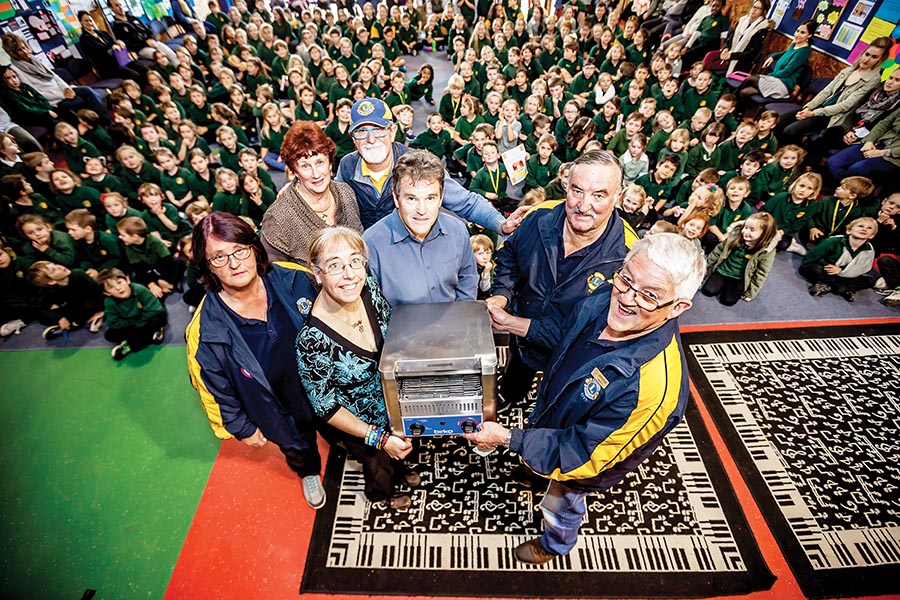 Two recent Lions' events on the peninsula were the Rye club presenting a commercial toaster to Tootgarook Primary School for its breakfast program, and McCrae Lions erecting a sign near the town's famous lighthouse that lists projects supported by Lions.
The Rye club recently donated $2000 to southern peninsula charity Food For All, which puts food on the tables of struggling families.
Ms Turner said Lions clubs were a valuable source of support for the community – "and we always need new members".
Details online at: rye.vic.lions.org.au
On 7 June Australia Post issued a stamp to mark the Lions' centenary.
First published in the Southern Peninsula News – 20 June 2017