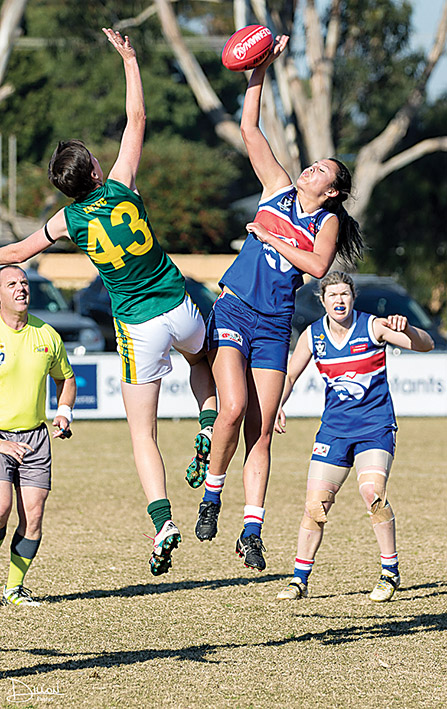 By Ben Triandafillou
THE Mornington Football Club's senior women's side have kept their unbeaten status with a draw against Endeavour Hills on Saturday.
Both teams came into the match with a perfect record and were looking to take the top spot in the Division Two South Eastern Women's Football League.
Endeavour Hills came out firing, having the first five scoring chances of the match and finished the first quarter to lead by two goals.
Mornington started to fight back in the second quarter but couldn't make much ground.
However, the third quarter was dominated by Mornington with most of the ball in their forward half and ended the quarter to lead by eight points.
It came down to the final minute in the fourth quarter where Mornington led by seven points.
Endeavour Hills were able to kick a behind before booting a goal in the dying seconds to tie up the game, bringing the final score to 5.8.38.
Mornington football club coach, Gary Sanford says the match fittingly ended with a draw with nothing to separate the sides.
"It was a bit disappointing to get a draw but it was good to see the two top teams battle it out," Sanford said.
"It was perfect conditions for footy with the teams still unable to be seperated."
Sanford says the team played well with special mentions to Imani Francis and Rebecca Waymouth who led the charge from the centre against Endeavour Hills.